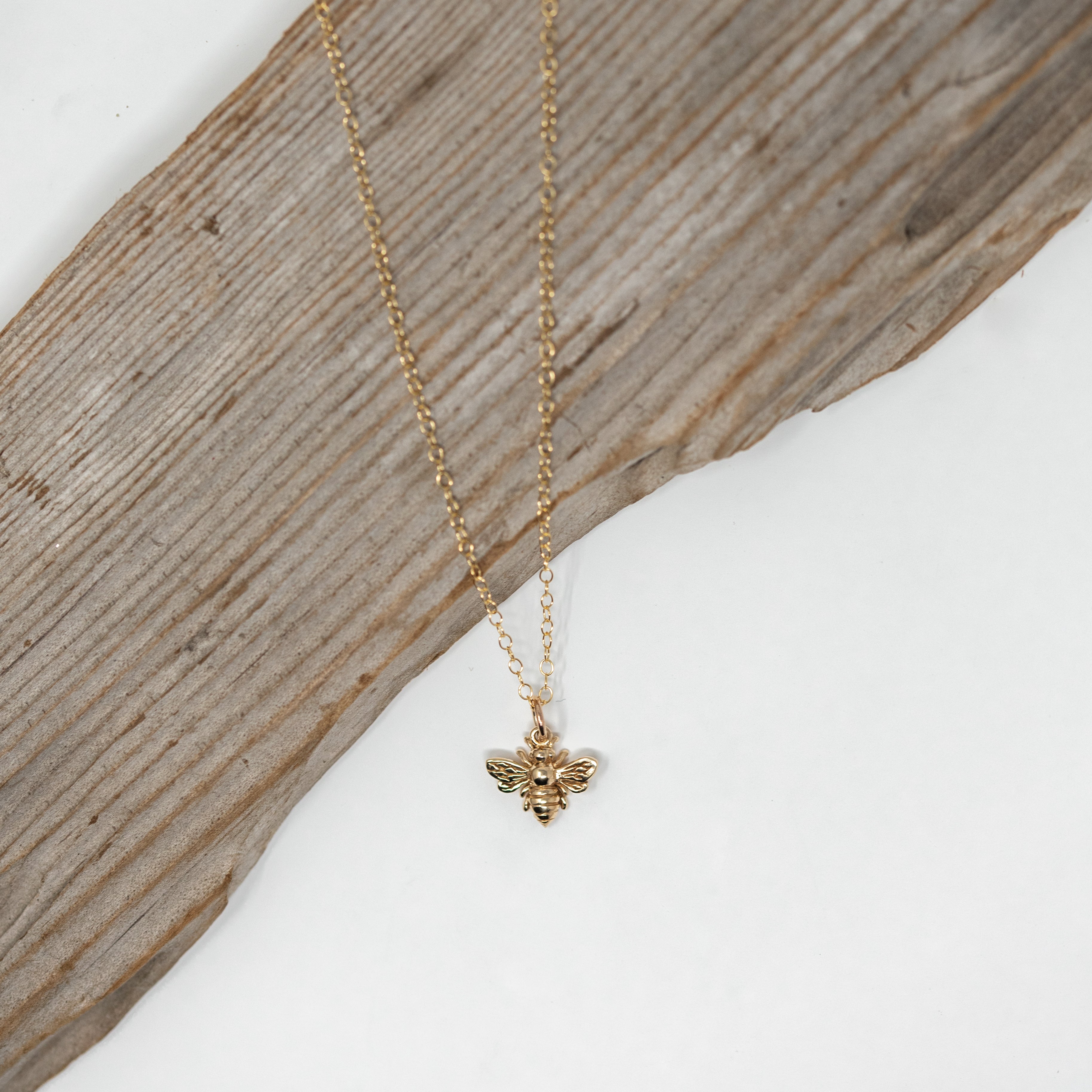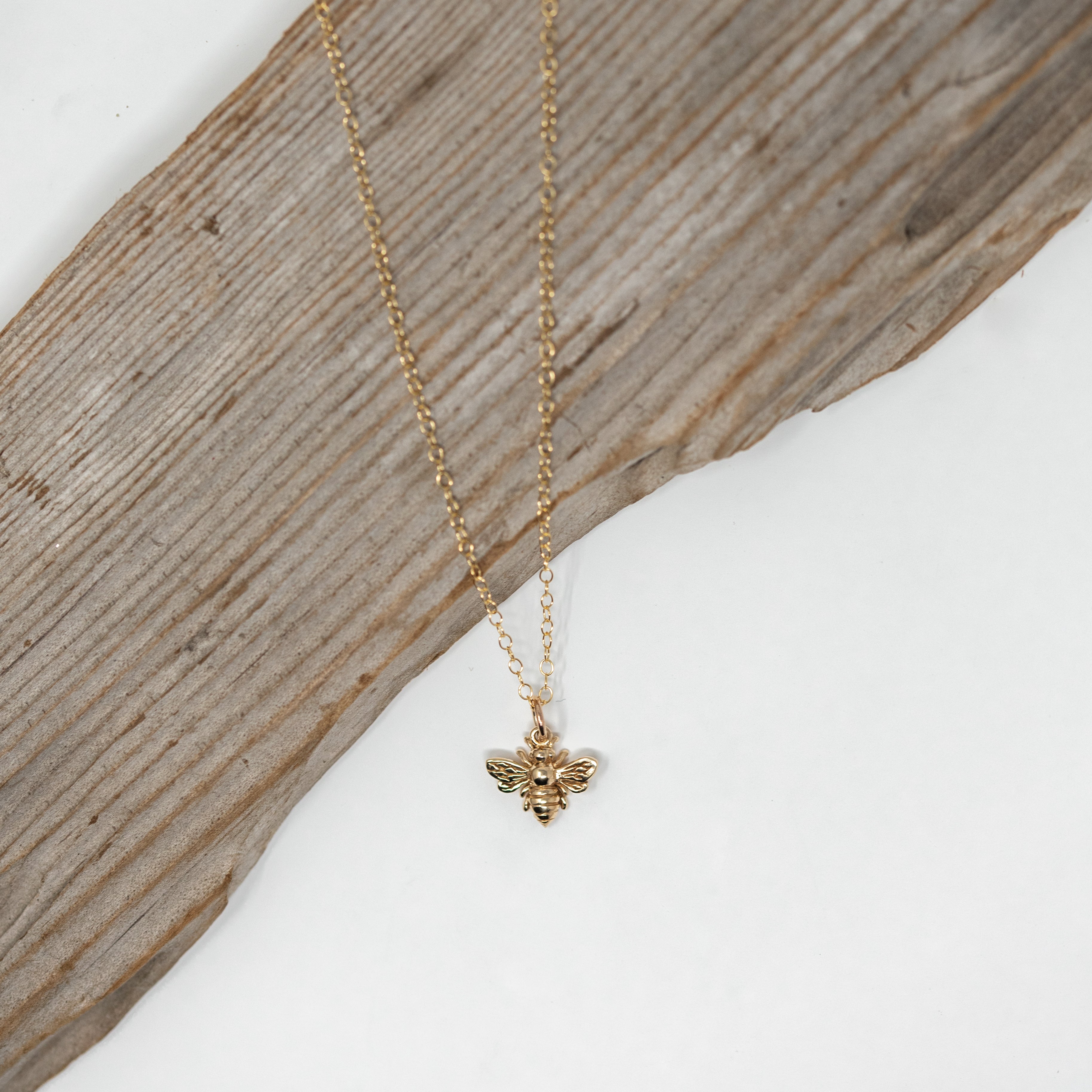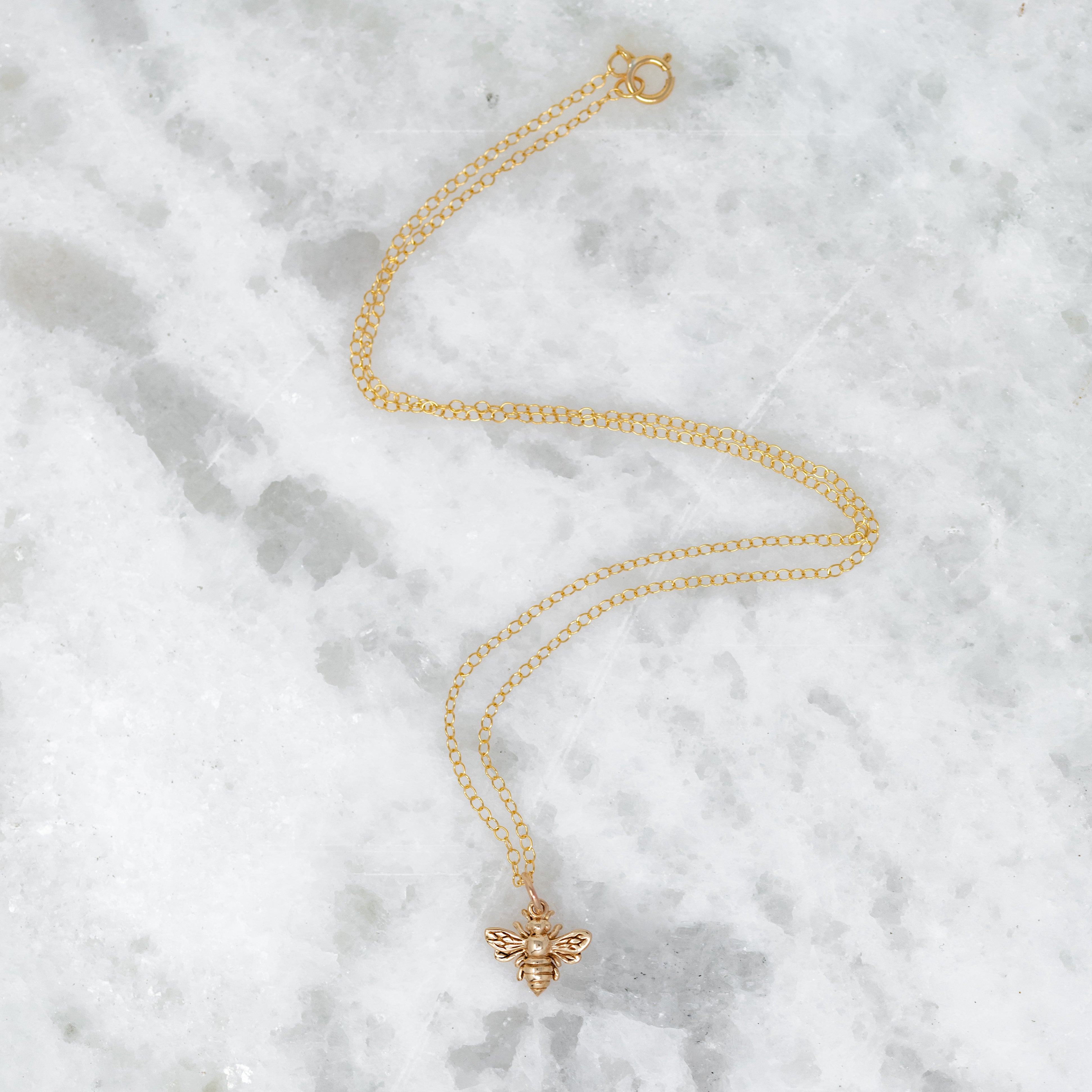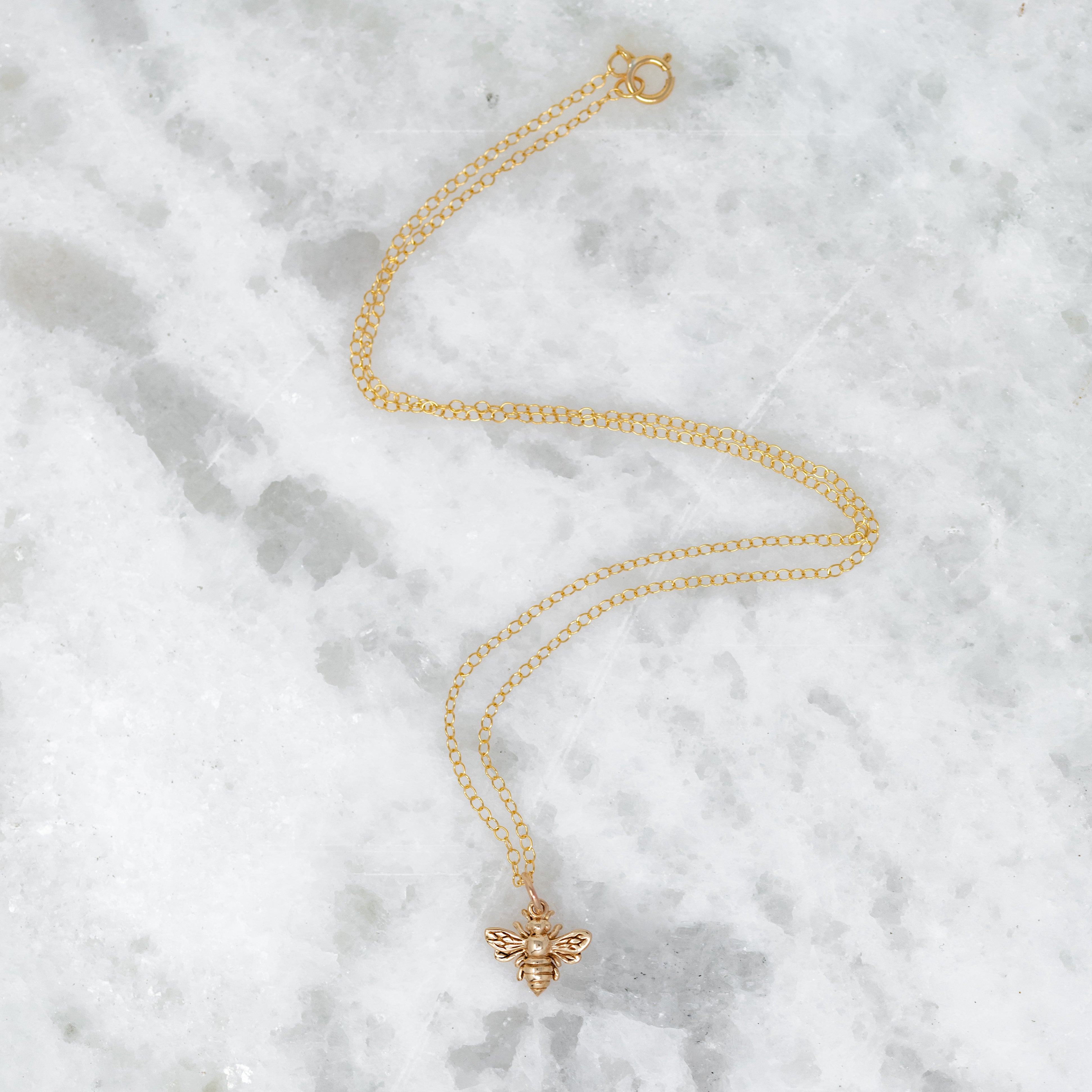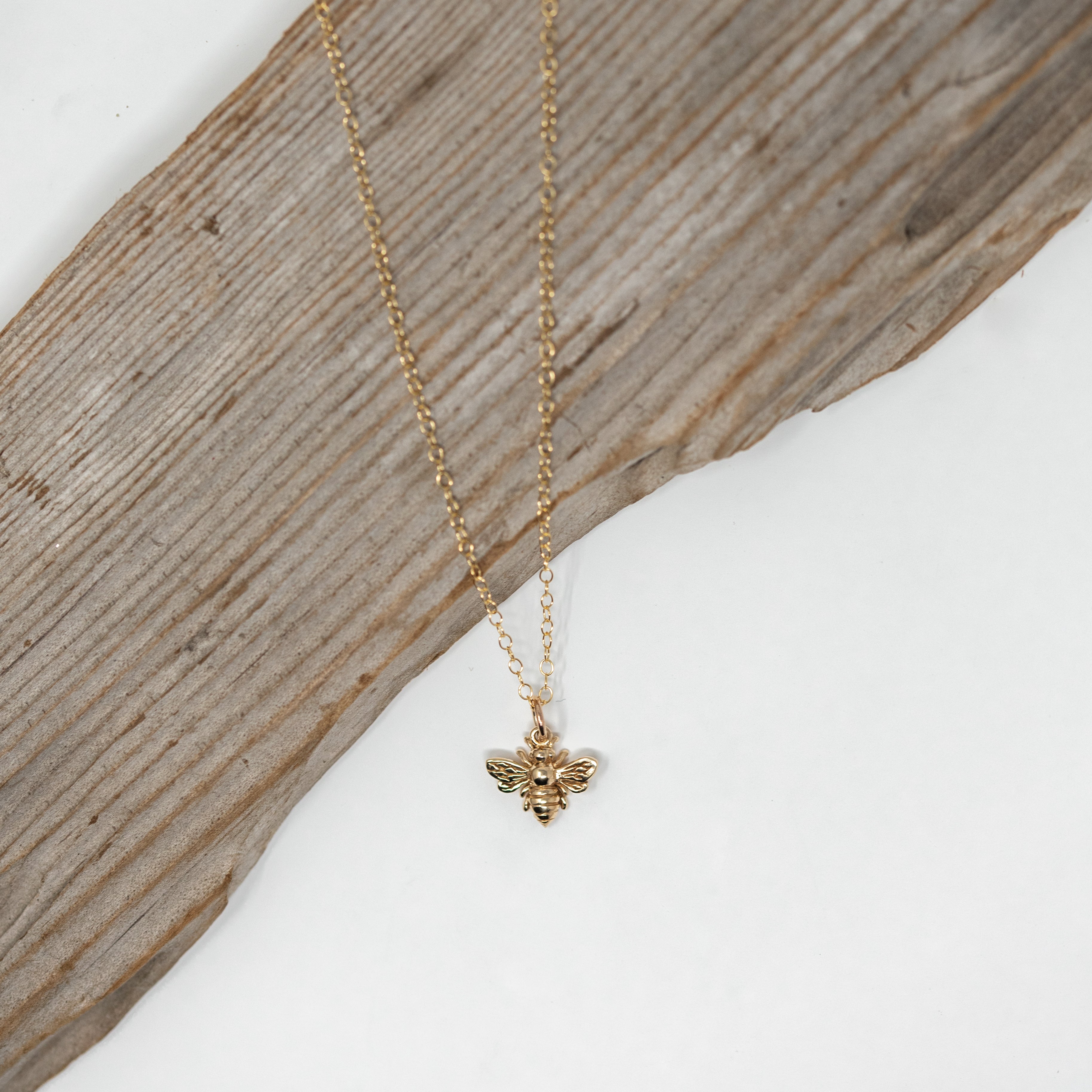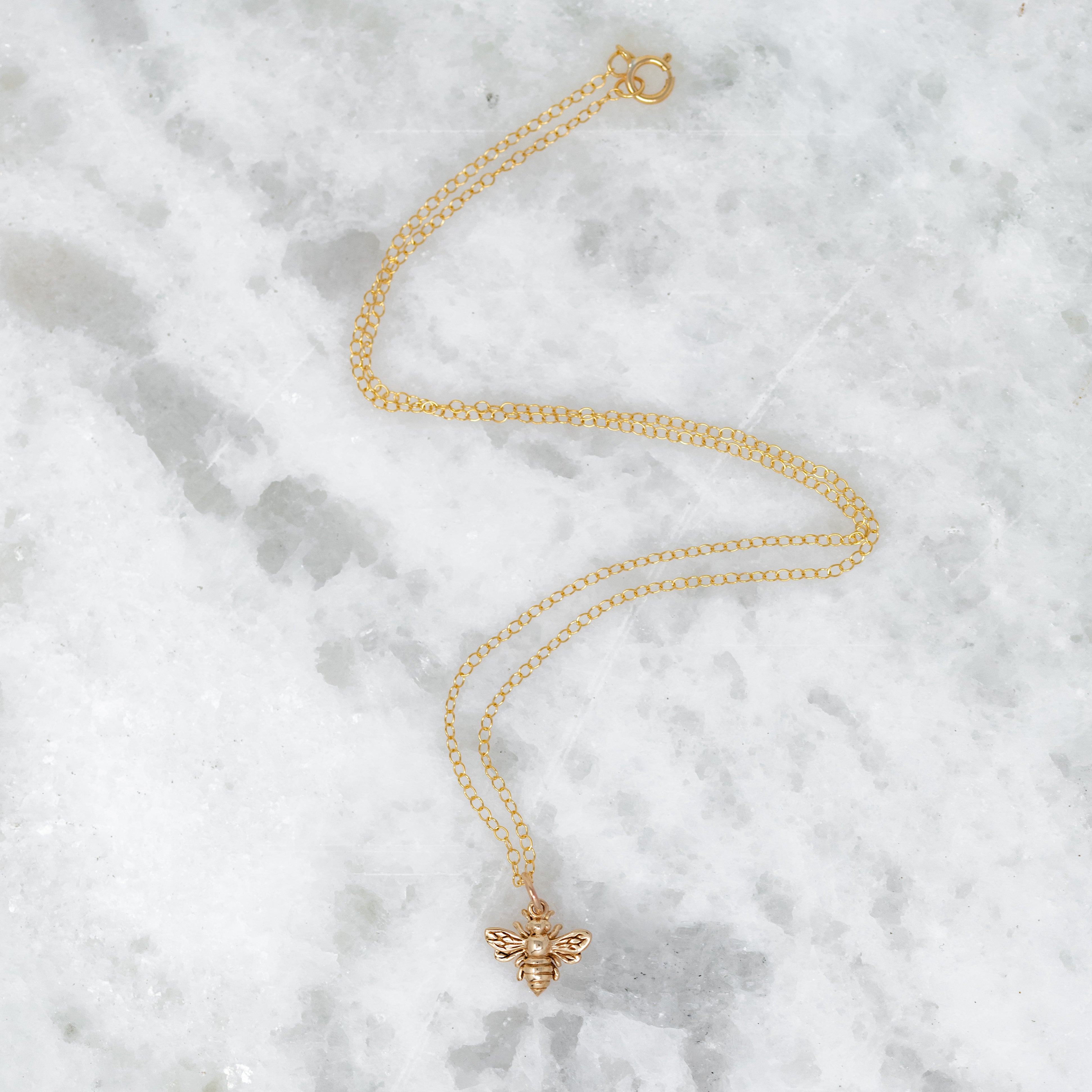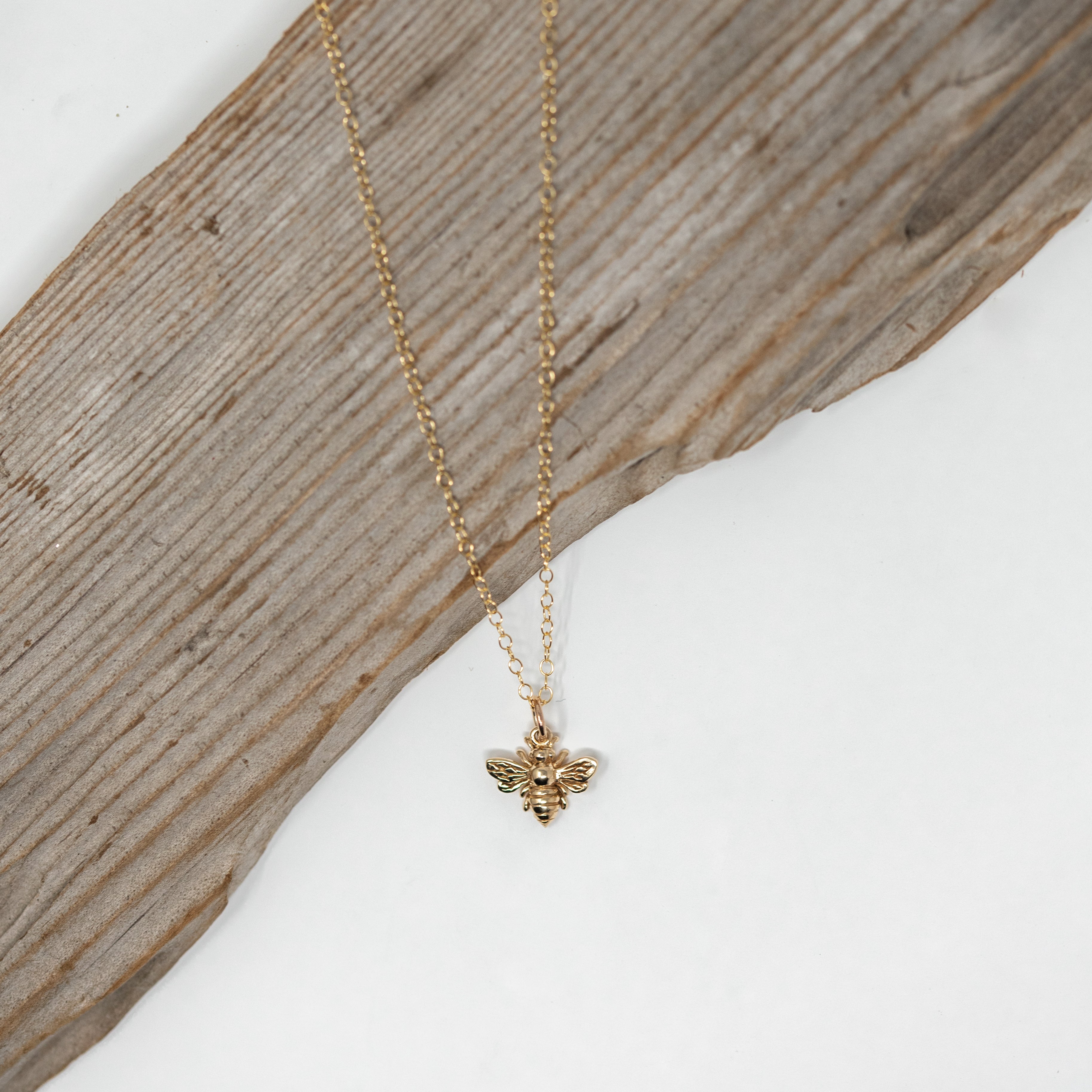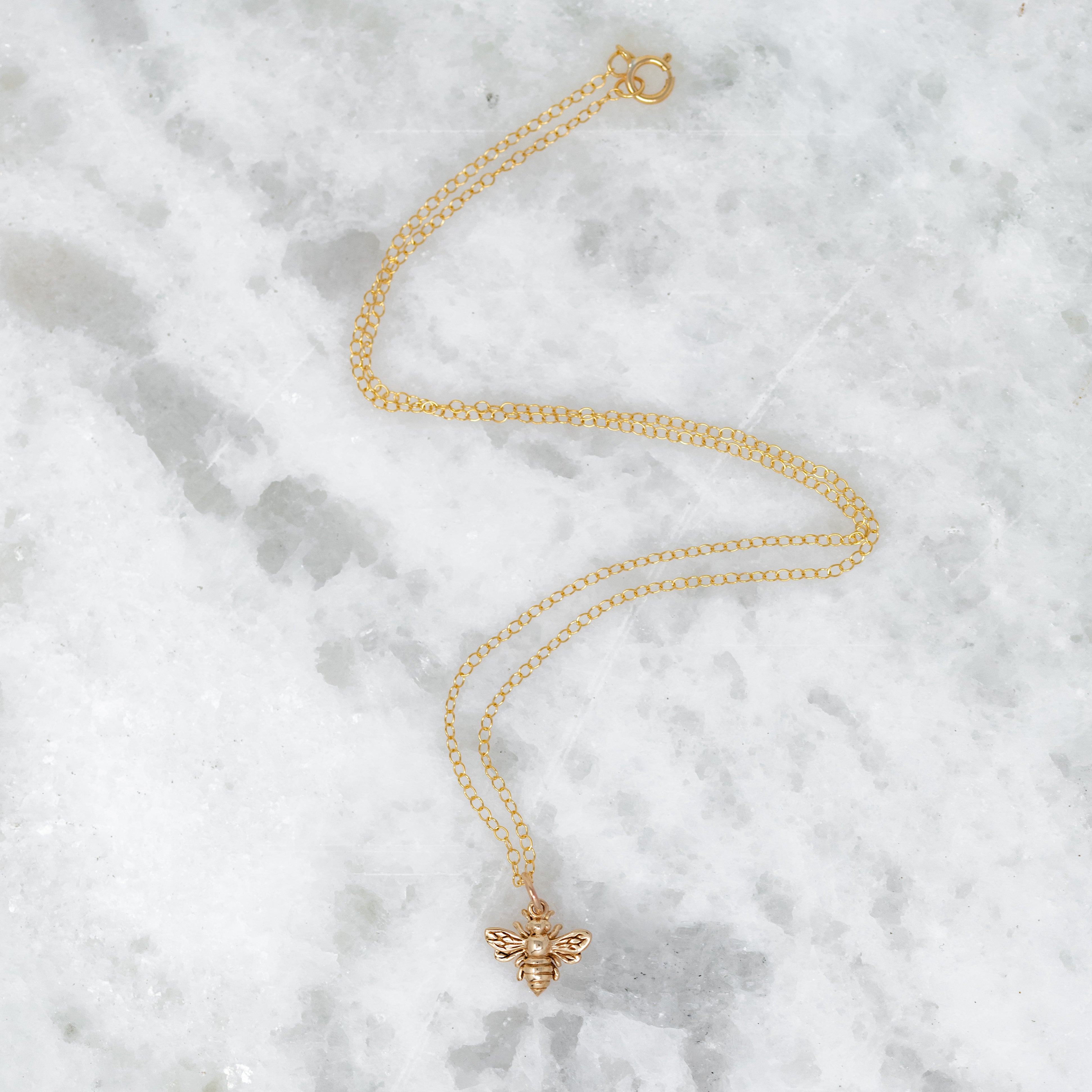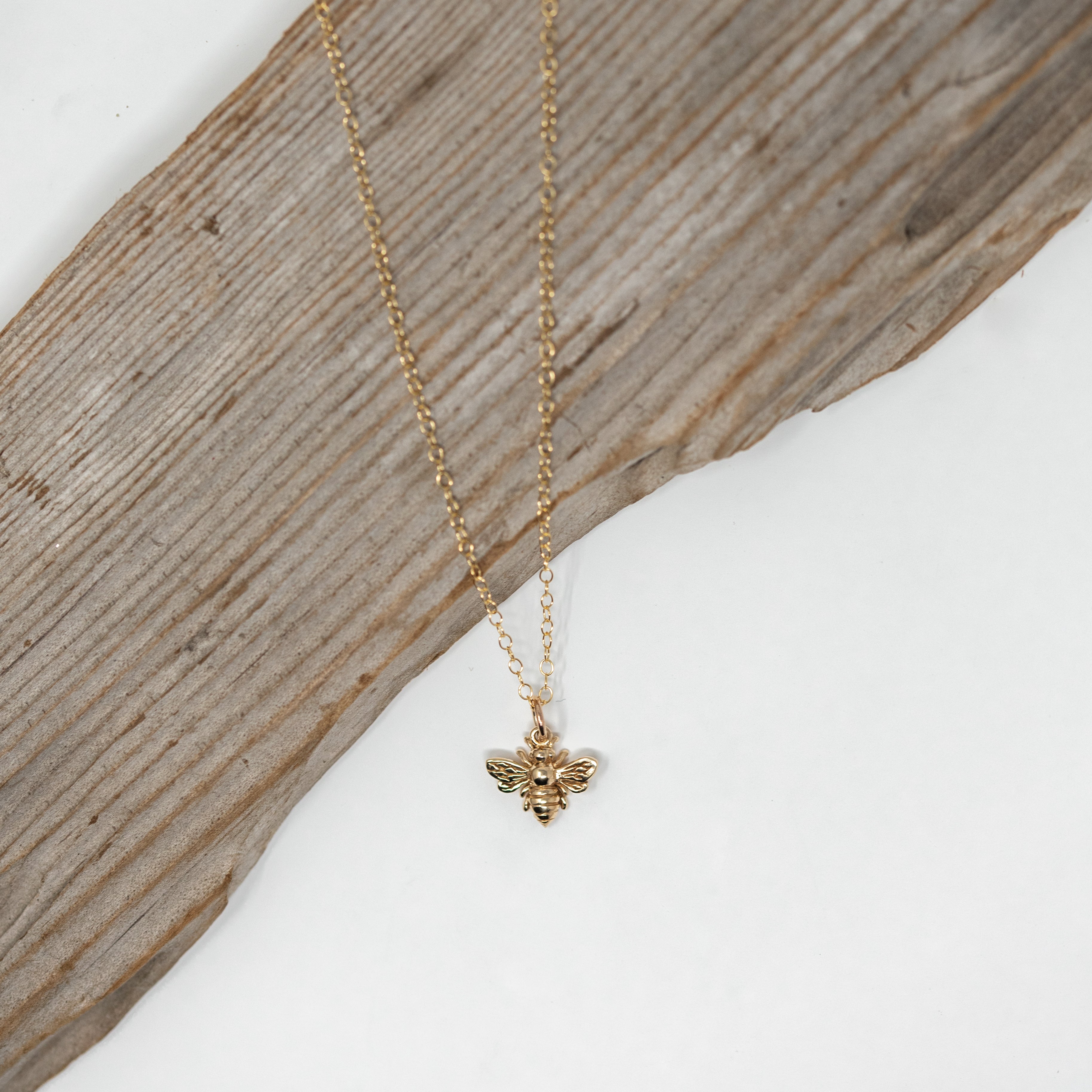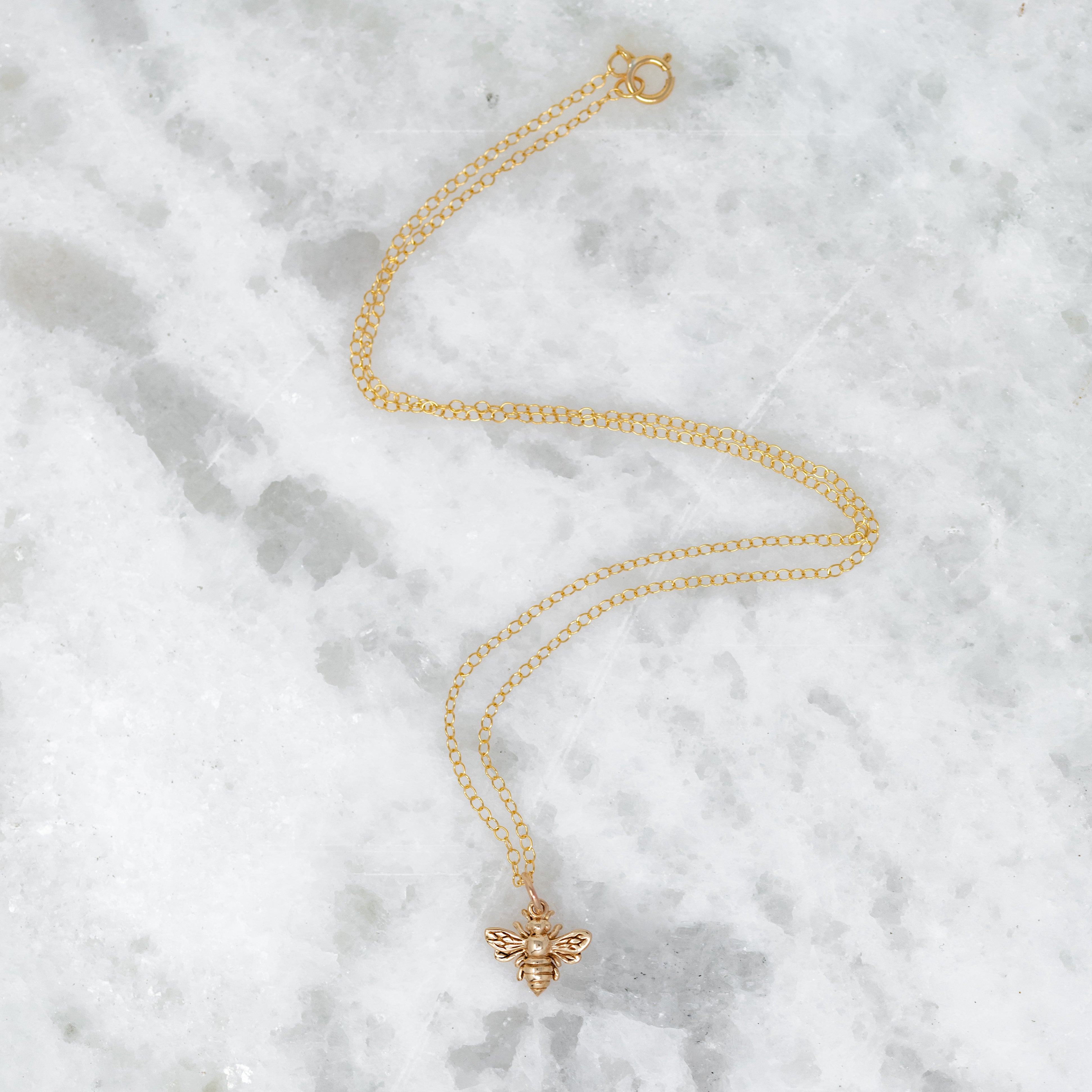 The Bee Cause Necklace
$5 from the the sale of each necklace will be donated to The Bee Cause Project, a local non-profit in Charleston, SC. The tiny bee is a high quality bronze and is a 1/2 x 1/2 inch in size. The chain is a 14k gold filled or oxidized sterling silver and available in three different sizes - 16, 18, or 20 inches. 
*YOU MUST SPECIFY LENGTH AT CHECKOUT* IF NONE IS SPECIFIED YOU WILL RECEIVE 16 INCHES.
The Bee Cause Project is to provide youth with opportunities to understand, engage, and learn from honey bees in order to connect with the natural environment while developing STEAM skills. To date, The Bee Cause Project has provided hives with almost 1000 bee grants in all 50 states and 5 countries that are a part of The Bee Cause community.
-
You might also like our Monstera Leaf Studs -  https://deeruel.com/products/gold-banana-leaf-earrings
-
All of our jewelry is handmade to order in our studio in Charleston, South Carolina just for you so each piece will be unique and may vary slightly from what is pictured. Due to its handmade nature, please allow 7-10 business days for orders to ship.  However, we can usually get them out in 48 hours.