Frequently Asked Questions
Below are some of the questions we get asked all the time. If you don't see the answer to what you're looking for, please feel free to contact us. We're here to help!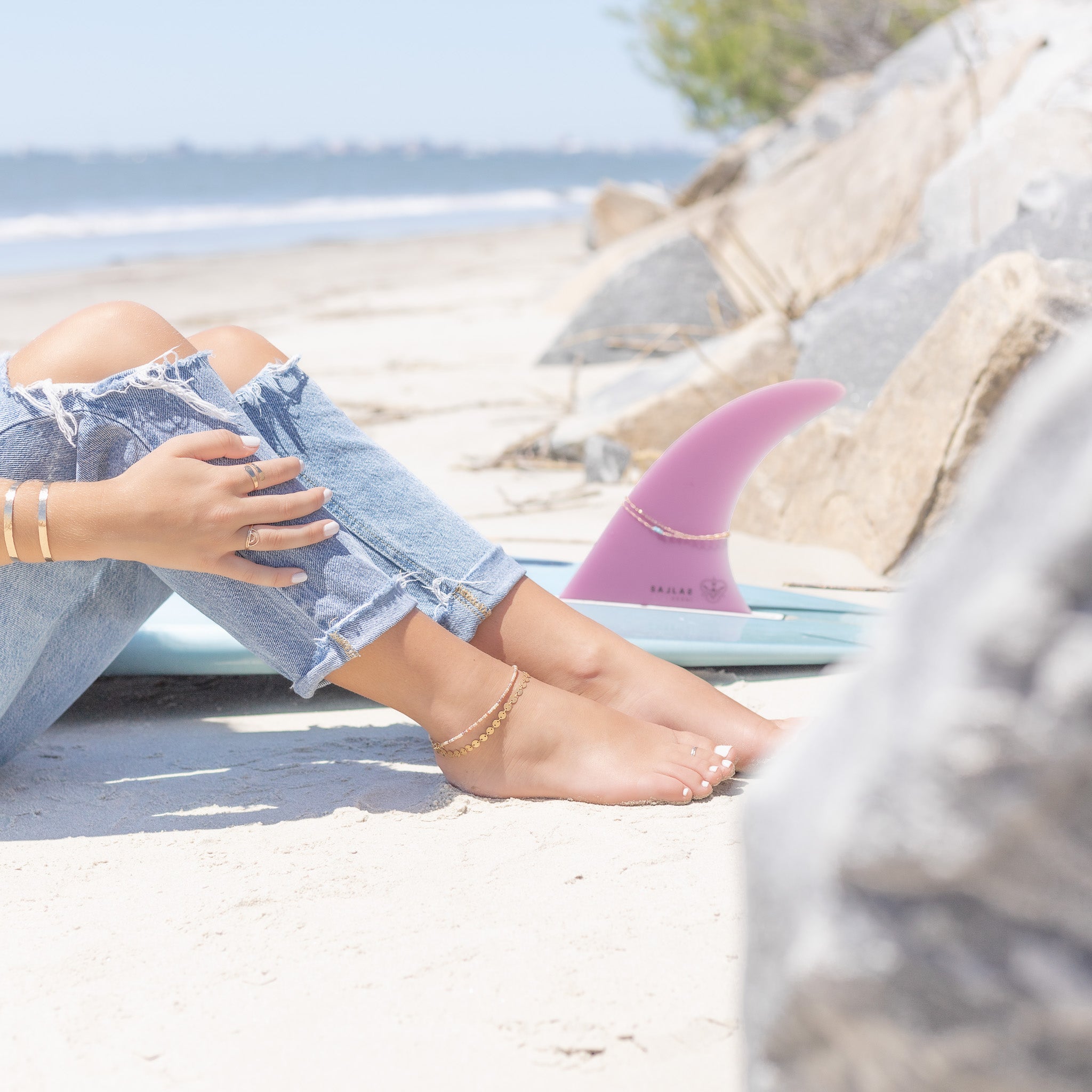 The majority of the jewelry that you see on our website is created with 14K Gold Filled and Sterling Silver.

If we are using Brass or another metal (usually gold-plate) in a particular piece we will mention it in the description.

All Semi -Precious stones, shark teeth and shells are one of a kind and will arrive with its own uniqueness.

Necklace lengths kept in stock are 16-18 inch. Longer lengths are available upon request.
Gold-filled jewelry contains a thick layer of Gold bonded through a heating process to brass metal. Gold-filled jewelry legally has to contain 5% or 1/20 of gold by weight.
This means that your Gold-filled pieces contain 100 times more gold in it than a Gold-plated piece. These pieces should not turn or tarnish and can last for years. 
Although Gold-filled and sterling silver jewelry is the second most reliable jewelry to solid gold, there are some things that can speed up their aging process.
Here's a list of some things to avoid: 
Chemicals in soaps, lotions, perfumes, etc.
Sweat, a person's individual bodily composition, and acidic levels. Everyone's body is different, some have higher acidic levels than others, and more potent sweat. This is just something to be aware of. However my customers have had good luck with their 14k gf jewelry.
Chlorine in pools and hot tubs.
Oxidation, especially on your sterling silver pieces
When you aren't wearing your pieces, seal them in an airtight space to prevent oxidation (ziplock bags work great). 
Clean them with gentle soap and water (dawn works). 
Polish your pieces with a Sunshine Polishing Cloth (link it)
Good News
Even if you don't take the best care of your pieces, they'll still be good to you.
Gold filled jewelry is designed for my laziest and busiest ladies. Our pieces are hypoallergenic and shouldn't affect or irritate your skin.
If you don't know your preferred size, don't worry!
Our standard necklace lengths is 16, 18, and 20 inches" but we can create a custom length and a custom chain for an upcharge.
Our standard bracelet length is 7" . For smaller wrists, we suggest 6.5 inches and for larger wrists we suggest 8 inches. For anklets our standard lengnth is 10 inches.
Measure your wrist or neckline with a piece of floss or string
Grab your closest ruler or tape measurer and measure this string
Leave a note at checkout for your desired size and we can accommodate you if it isn't available
For rings, print off our printable ring sizing guide or pull it up on your computer. These ring sizes are not accurate if you measure them from your mobile phone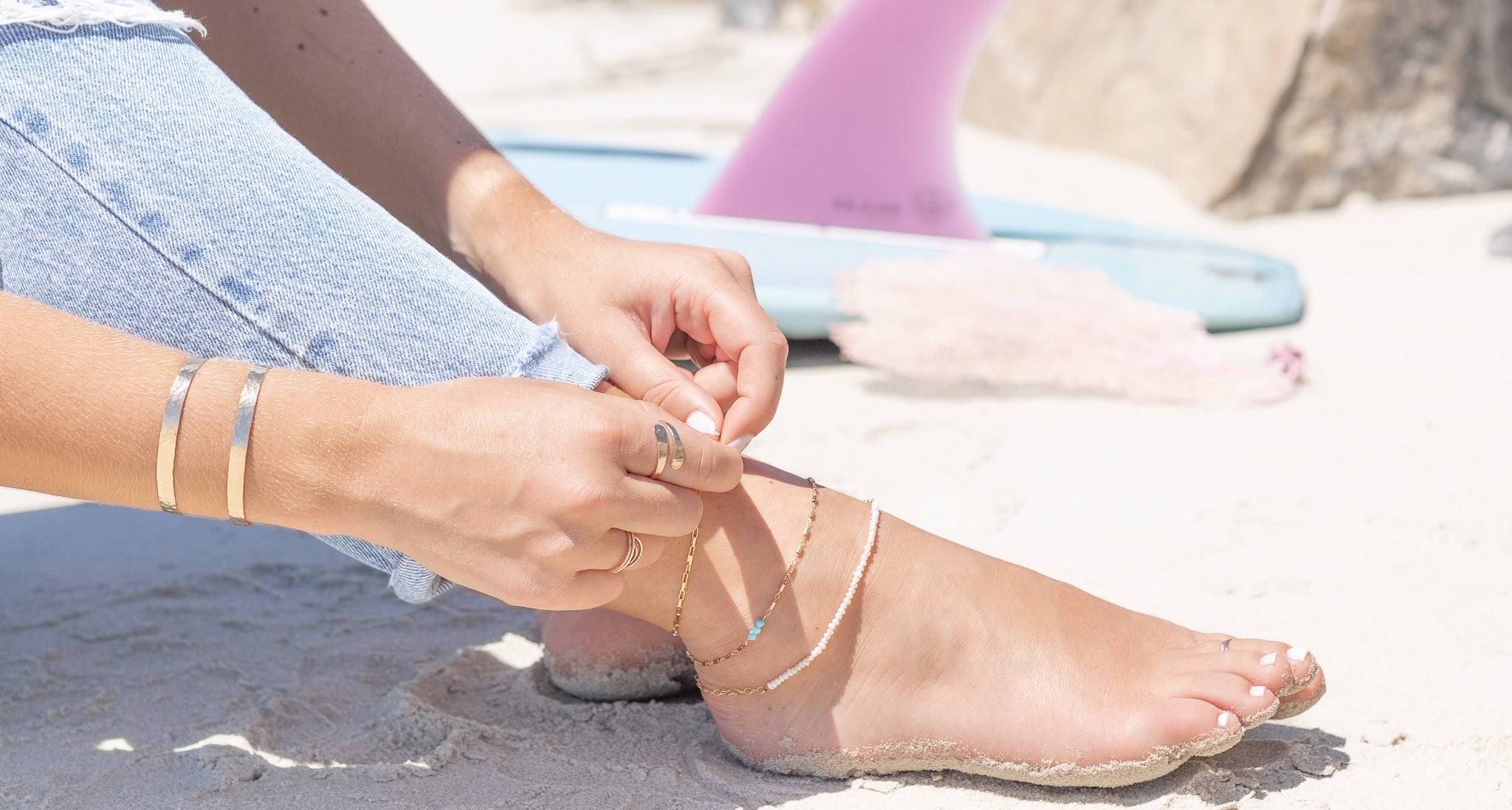 •We can repair or replace jewelry from our shop for a small fee.

•Chain replacements are $20.00 if the necklace was made in our shop, $25 if the necklace was made elsewhere.

•If you're unsure about something, you can either bring it into the shop to be looked at, or send a picture to our email deeruel@comcast.net or to our phone number at 1-843-568-3522.
We do not, but we love to send people to our friends at Beads + Brushstrokes on Lansing Drive if you are local to Mt. Pleasant.
We try to repair you jewelry as soon as we can, but the average length for a repair is 2 weeks.
Use rows to highlight unique features,
sizing information,
or other sales information.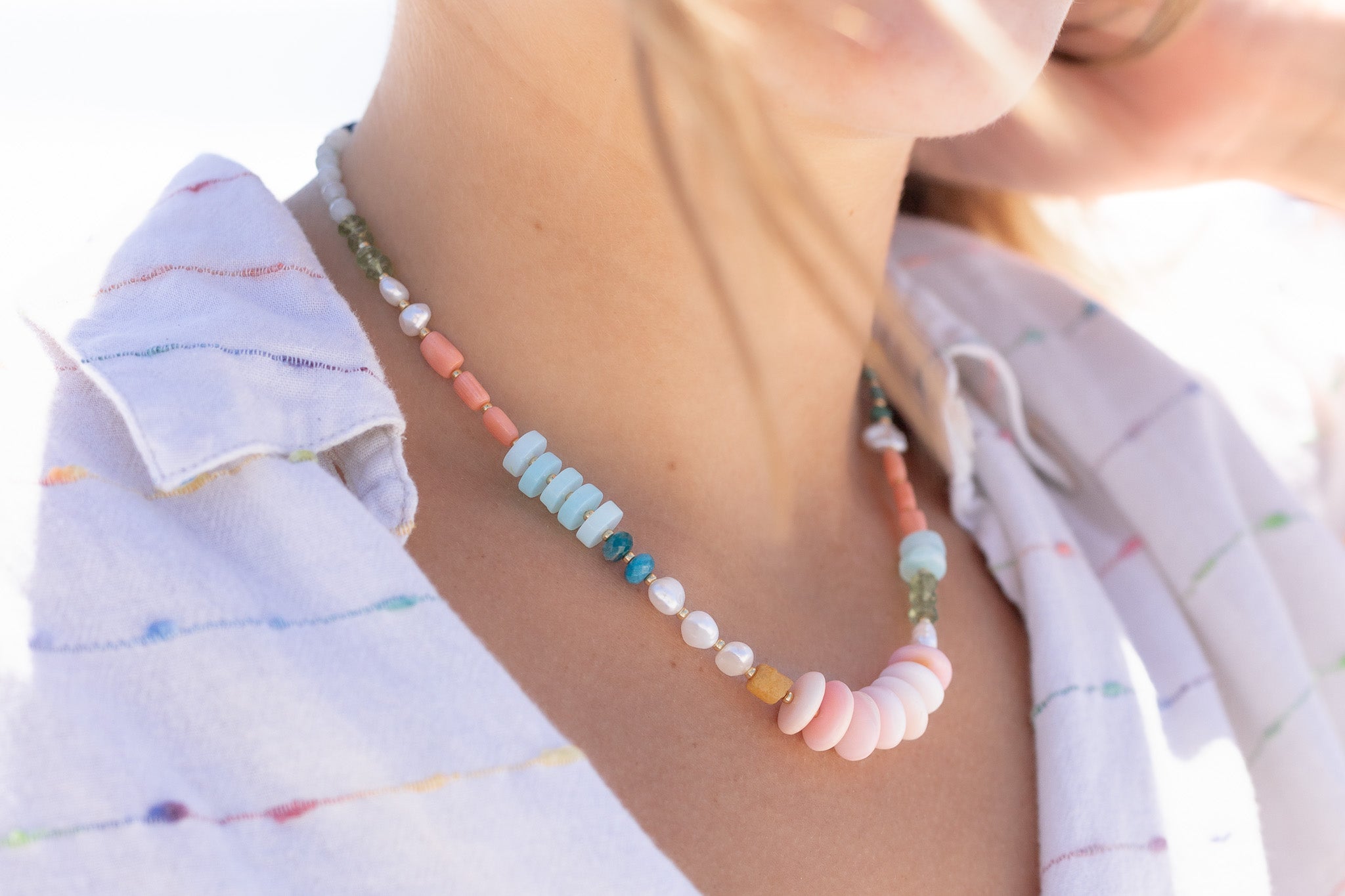 If you're interested in having custom made jewelry for your big day, let us know! We love creating jewelry for the bride and/or your bridesmaids.

Our jewelry makes a perfect gift for your best girls on your wedding day. A token of your love and appreciation they can wear the day of the wedding and years to come.

Reach out to us and let us know what you're looking for!
Have something in mind you'd like us to custom make for you, or something that you have seen on social media? Reach out to us and we'll make it happen!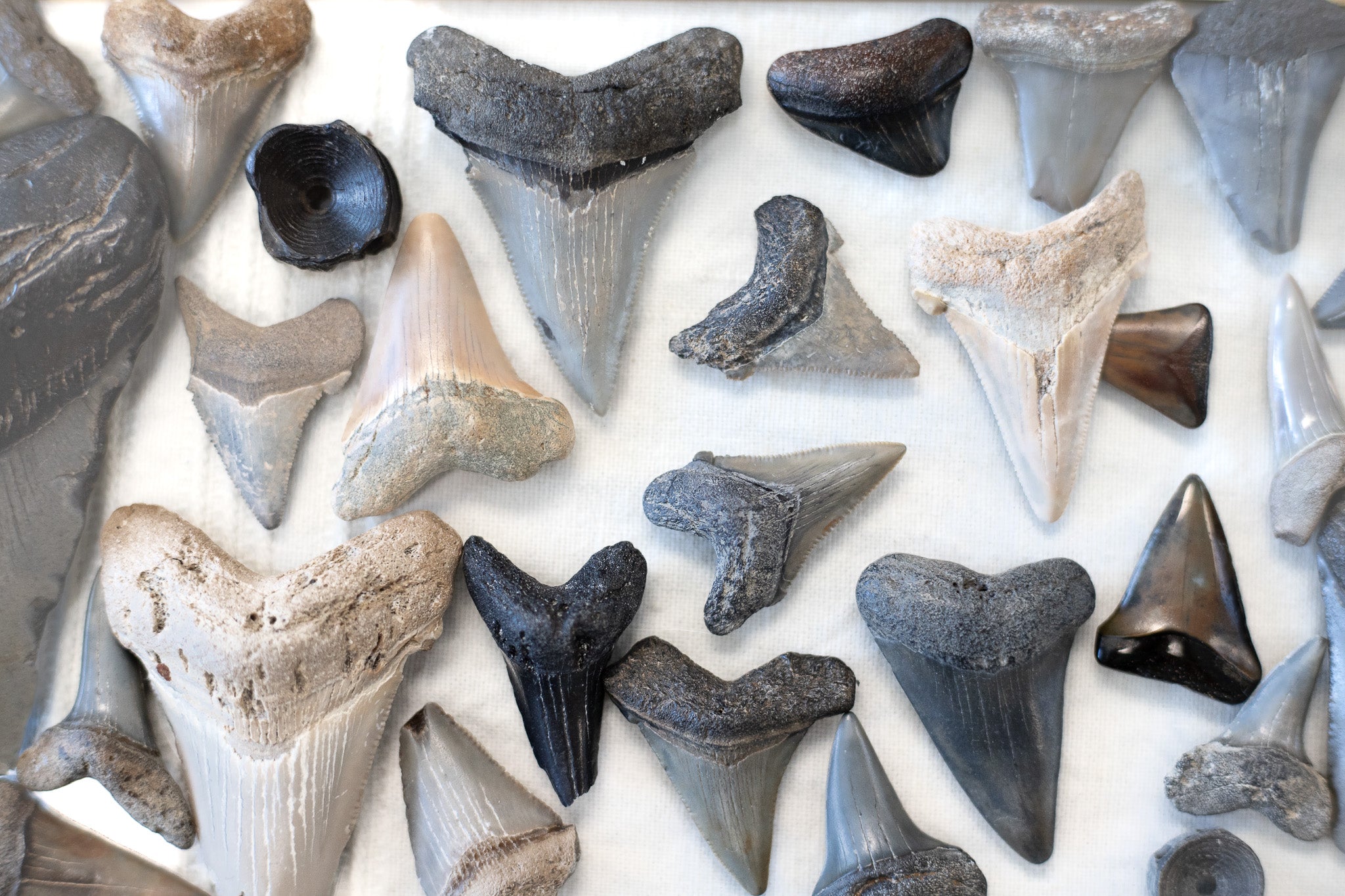 All of our jewelry is made to order. Once we receive your order we will get started on it as soon as we can. Every piece of jewelry is handmade one piece at a time with love.

It will take 2-10 days before your order is shipped unless the description of your purchase says otherwise.
We do not accept returns, However we are more than happy to offer a credit that does not expire to be used in the future, if you are not happy with your jewelry purchase.

All items purchased with a discount code and custom orders including hand-stamped jewelry are FINAL PURCHASE.
We have many shipping options and a rush fee at checkout if needed. However we love for you to get your jewelry as soon as possible! During the holiday season, we have created deadlines for shipping to ensure that you receive your gifts on time.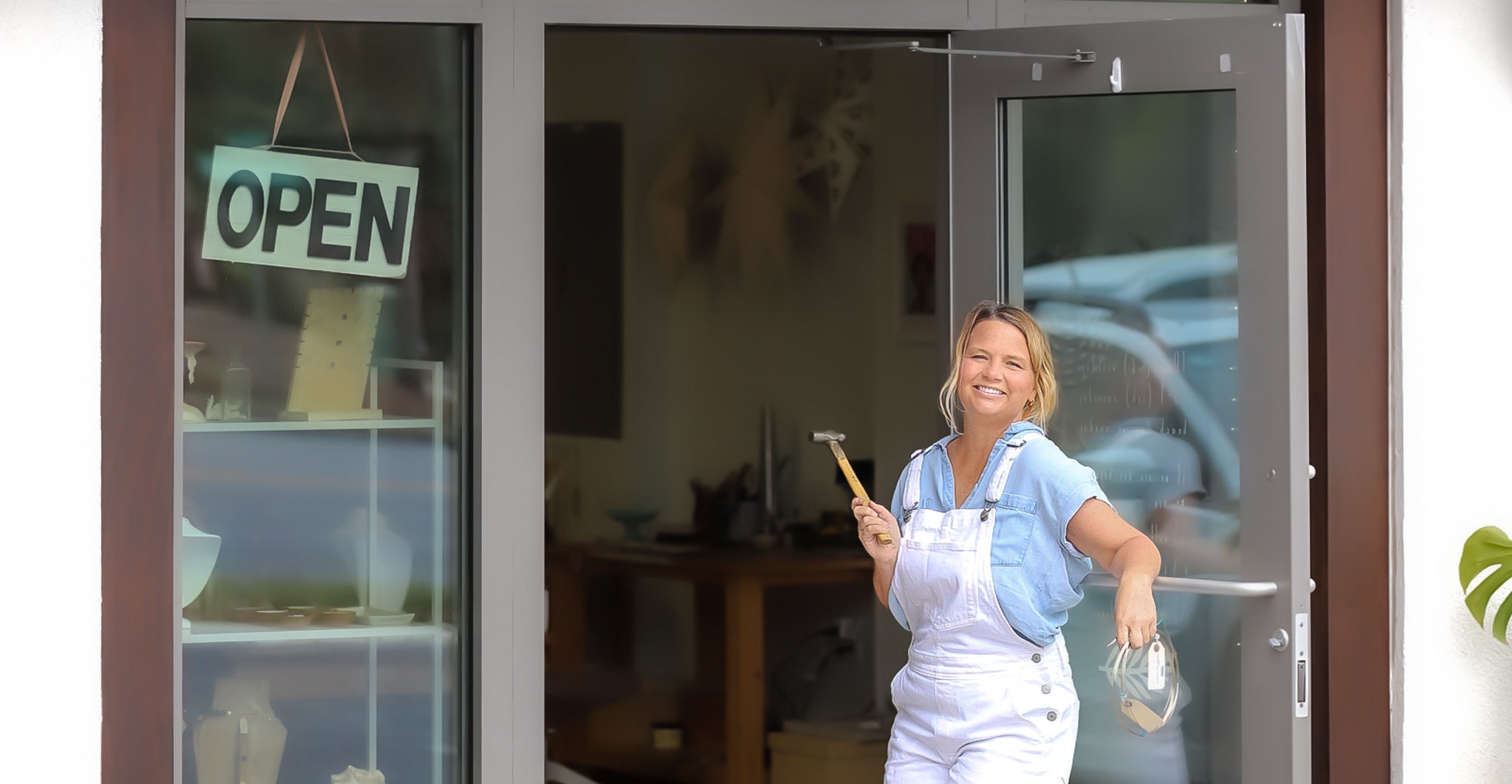 Did you know we have a brick and mortar shop at 826 Coleman Blvd? Please feel free to stop by anytime with custom requests, Dee Ruel repairs and just to say Hi!
If you are not local, find us on social media @deeruel

Address:
826 Coleman Blvd
Mt. Pleasant, SC 29464
Feel free to call us anytime! We're looking forward to hearing from you!

Phone Number - 843-568-3522
COME VISIT US!
SHOP DOGS ARE AVAILABLE FOR PETS (MOST DAYS)