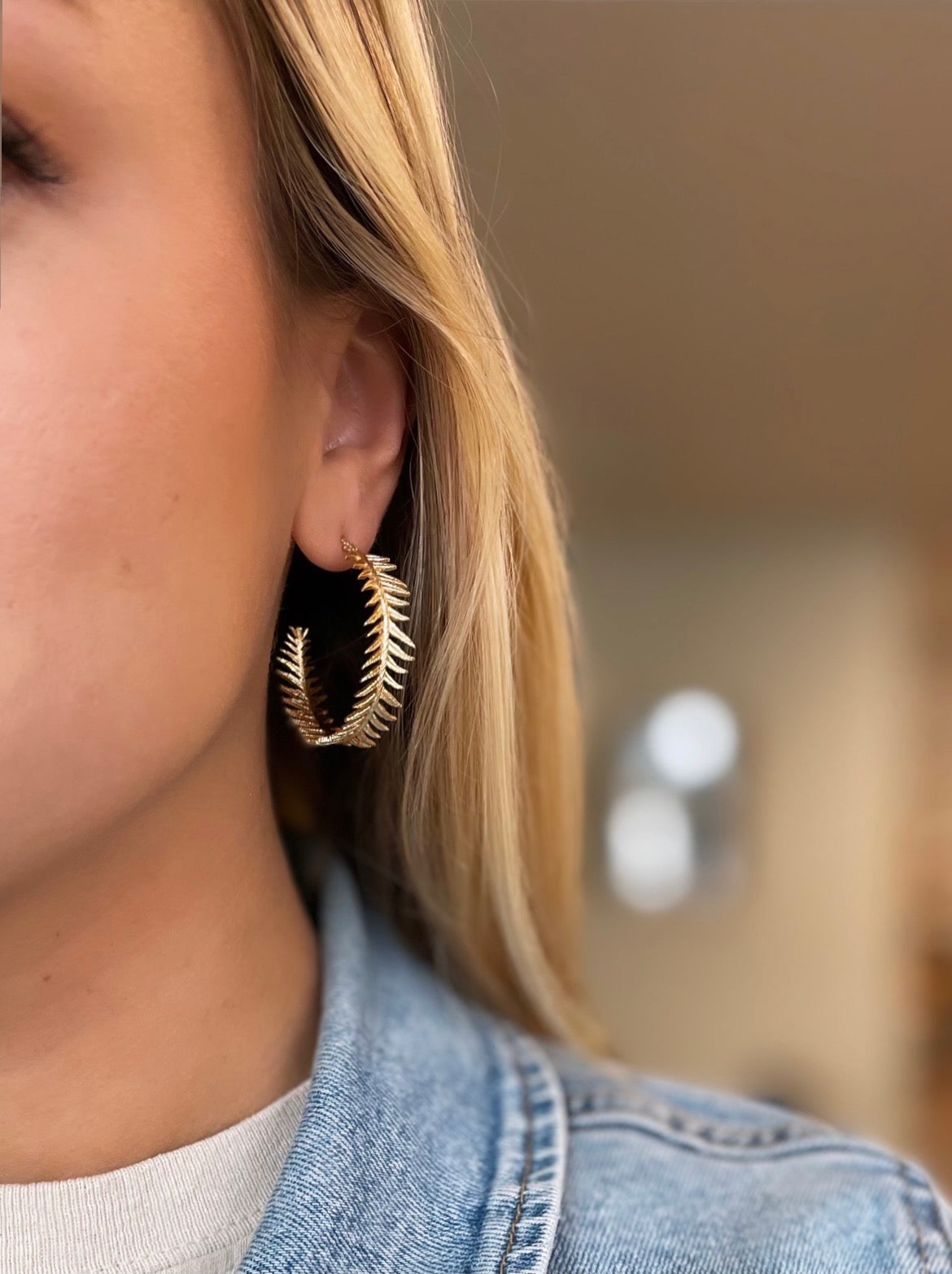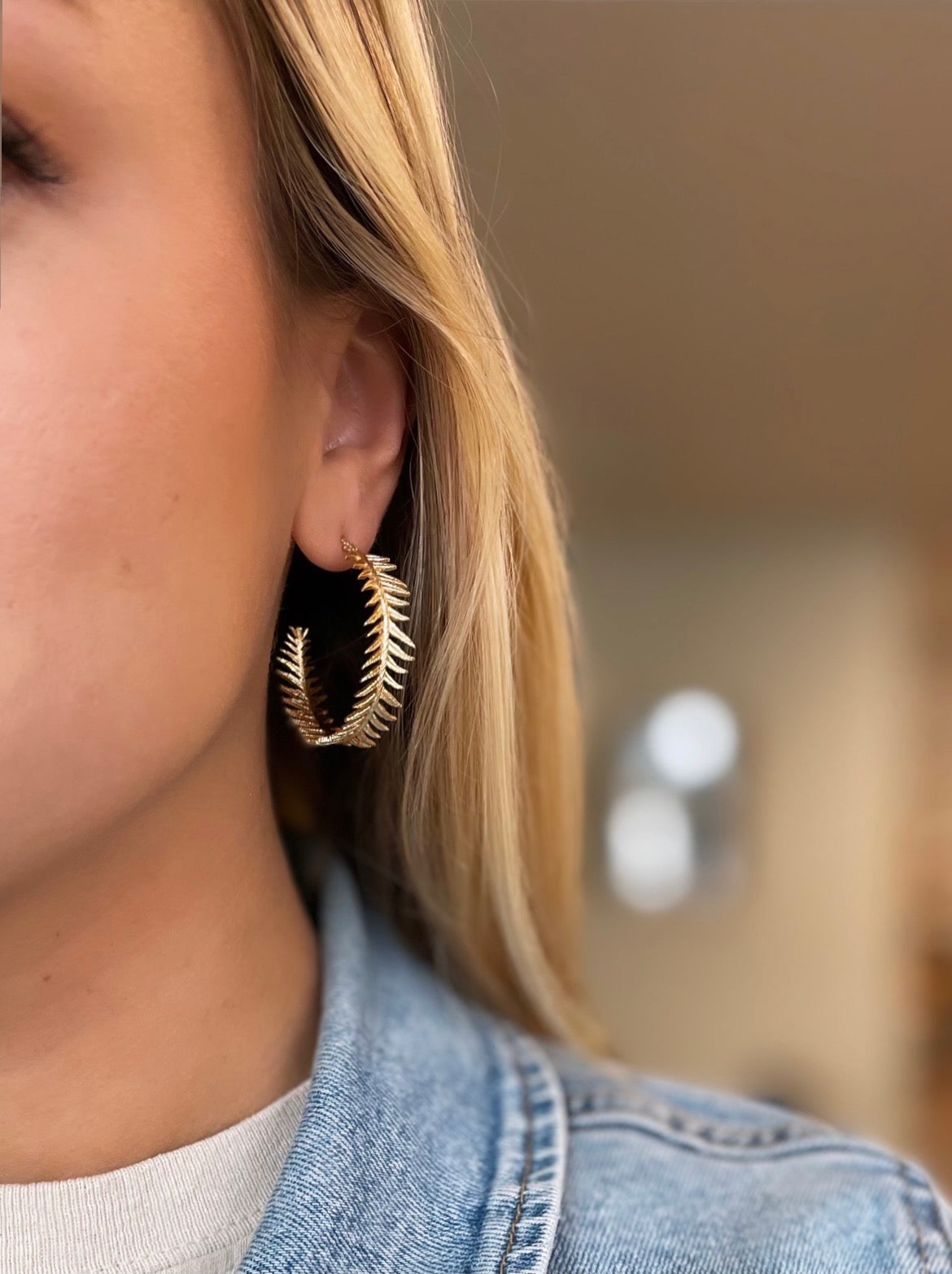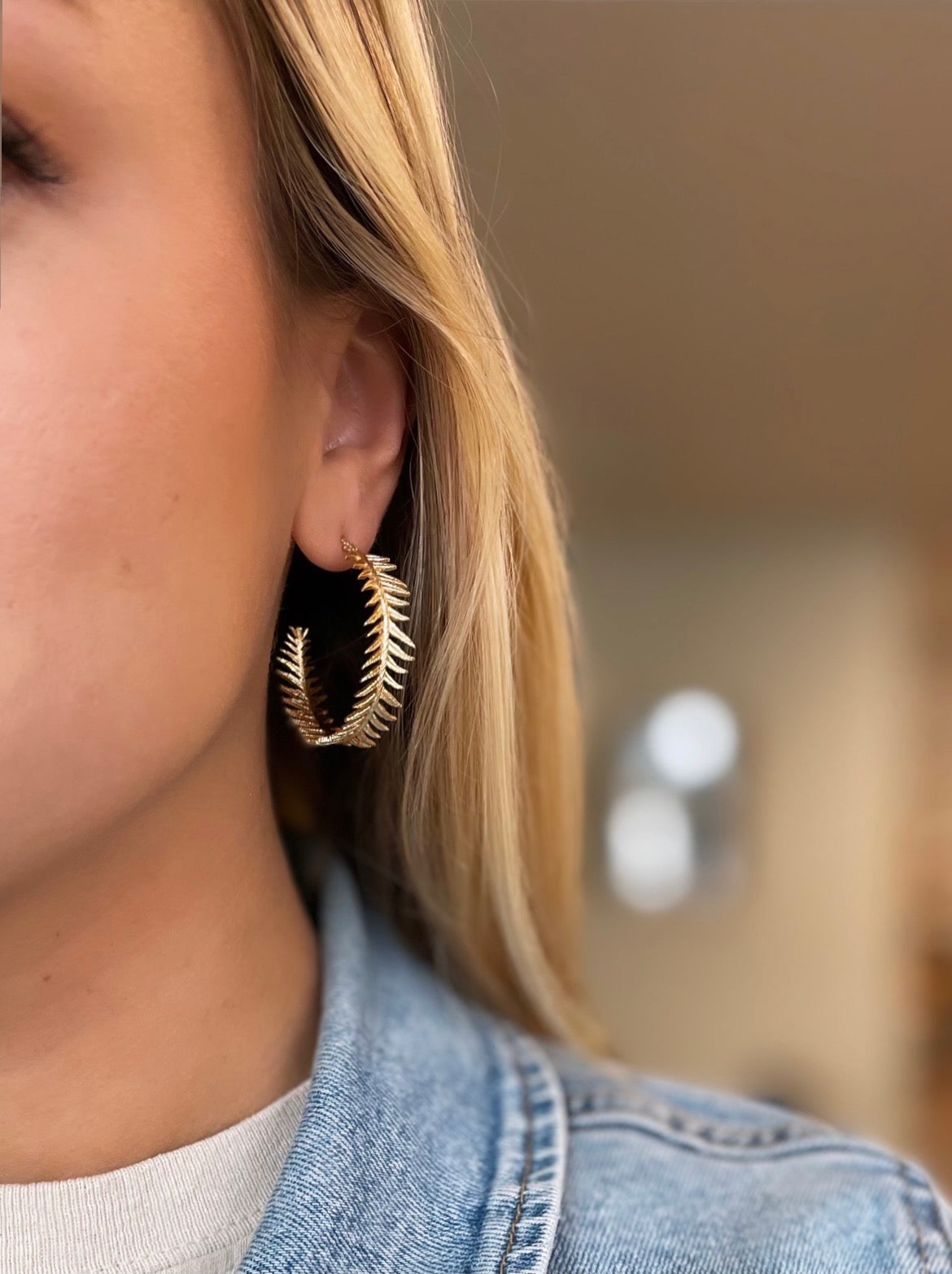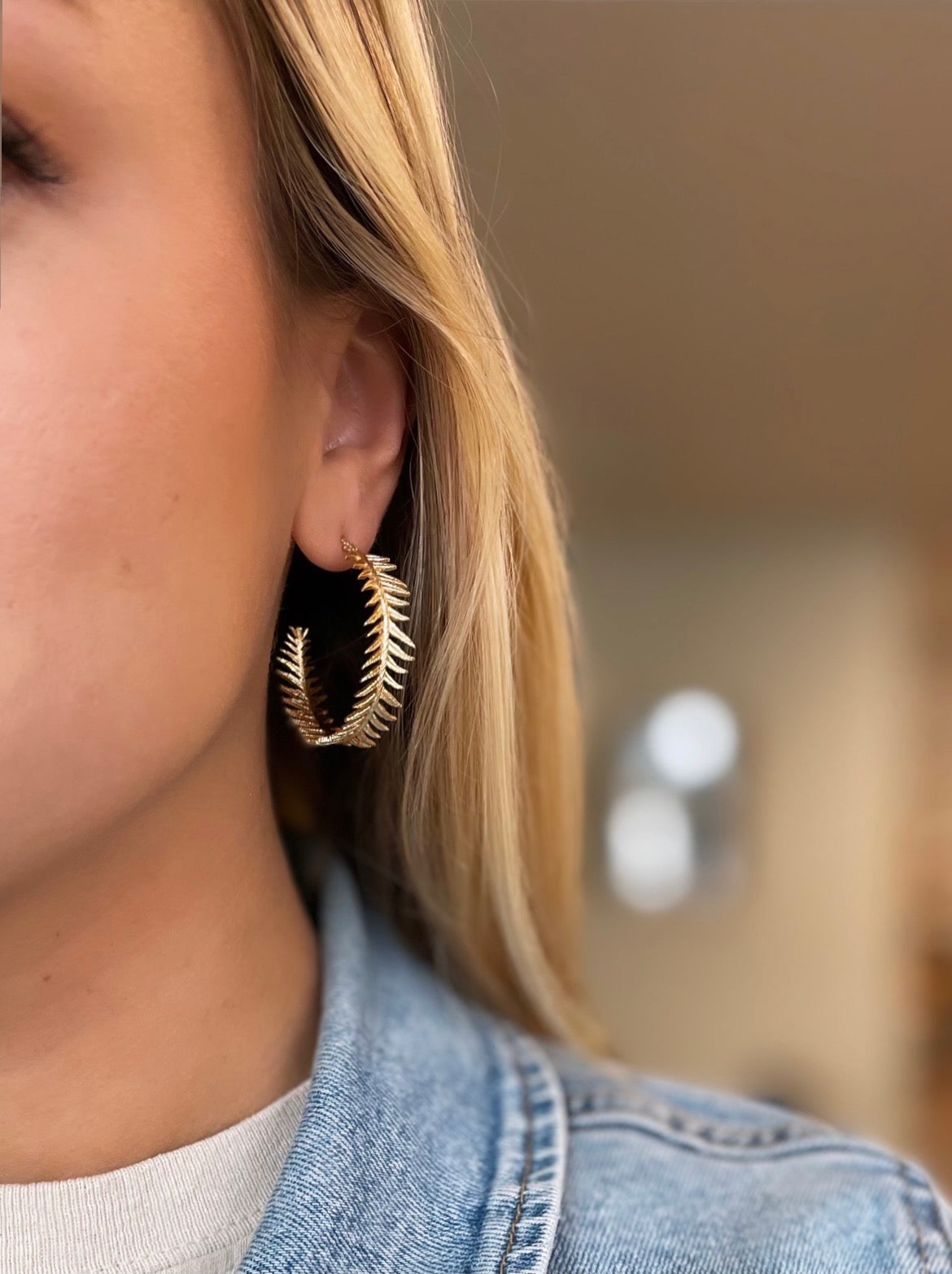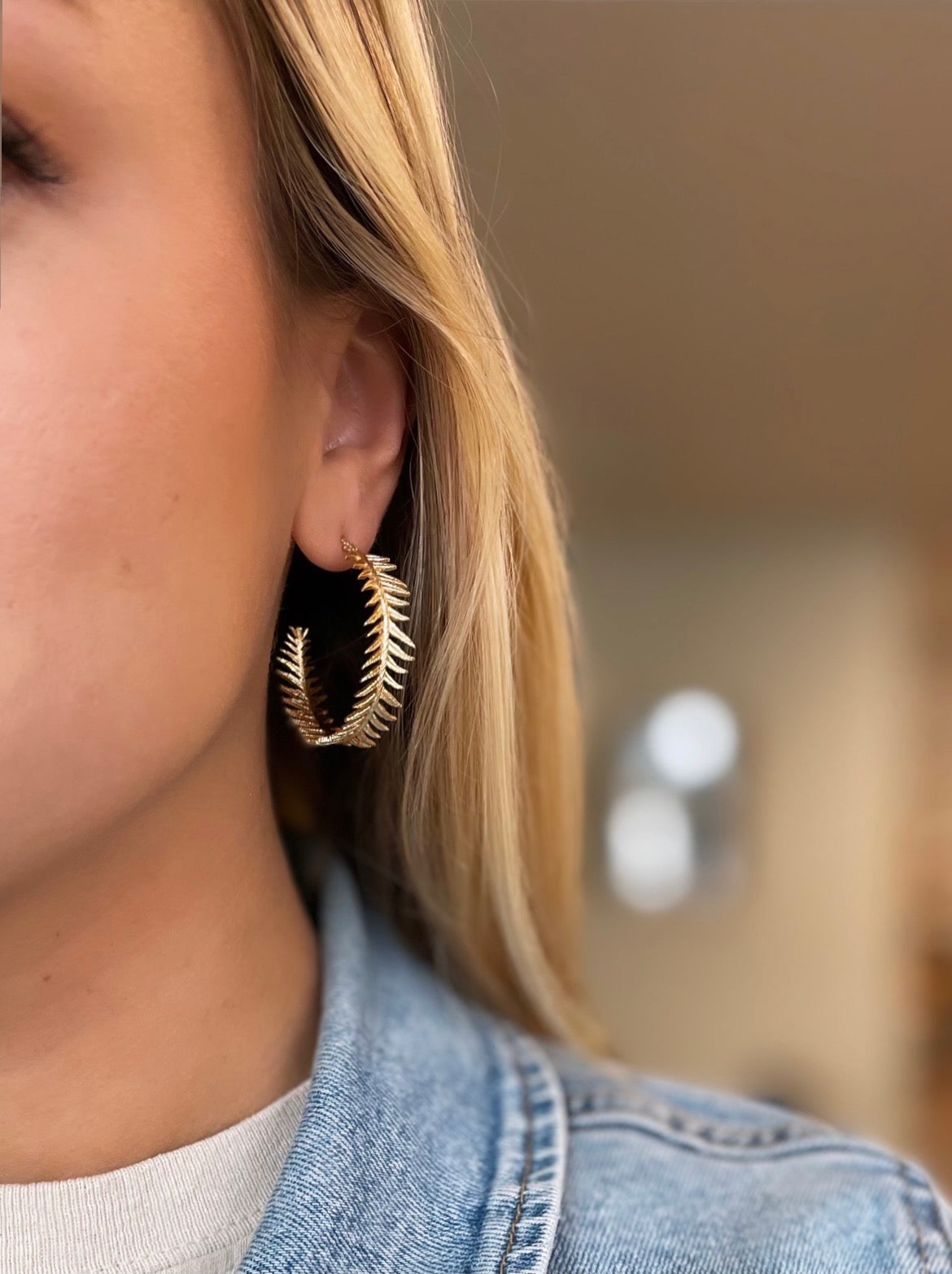 Gold Plate Feather Hoop Stud Earrings
RESTOCK!
Gold-plated, large feather hoops stud earrings, Hypo-allegernic posts. Almost 2 inches in diameter. May not be used with the birthday discount. 
-
All of our jewelry is handmade and hand-sourced o order in our studio in Charleston, South Carolina just for you so each piece will be unique and may vary slightly from what is pictured. Due to its handmade nature, please allow 7-10 business days for orders to ship.  However, we can usually get them out in 48 hours.