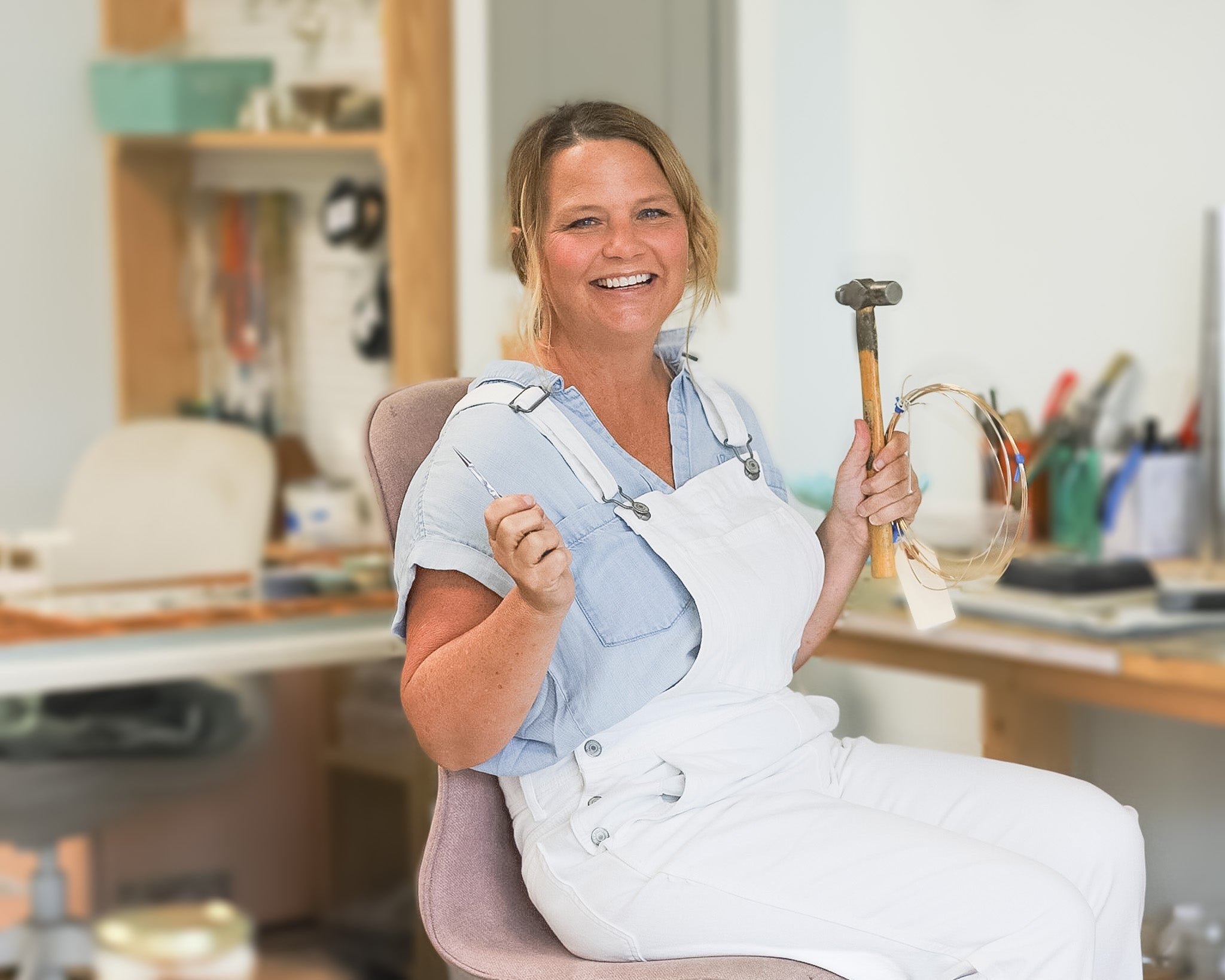 Meet the owner
dee
Dee has always been a free spirit. Her love of texture and all things sparkly led her to Hui No'Eau, an art school on the island of Maui. A native of Maine she traveled extensively and finally planted her feet firmly on the beaches of South Carolina. The beauty and simplicity of the ocean has been a source of great inspiration for her art. She has transformed her appreciation for all things beautiful into exquisite pieces of jewelry. Her passion for creative expression is boundless, and her talent for designing unique pieces sets her above the rest. Her studio and shop is in Mt. Pleasant, SC. On any given day, you may find her there designing jewelry, meticulously searching for high quality materials, or catching up with customers who have become friends. If she cannot be found, be assured that she is sitting by the ocean dreaming about her next endeavor.
meet
Caitlin
The creator of beautiful and perfect things. Caitlin has been with me for 9 years and is my right hand girl, the anchor upon which I rely most. In those years she has gone off on many different ventures, but has always found her way back. Her patience allows her to create beautiful pieces of jewelry, the gorgeous imagery that you see, and the words on my website. When she isn't make pretty pieces for the shop, she is most likely talking to her plants, taking in the beauty of the people and world around her through her camera lens, or searching the sky for a rainbow after a storm. Caitlin isn't just a team member; she is one of the driving forces behind our success.
meet
Hayes
Sunshine in human form. If you have met her, you know what I mean. If you happen to come in to the shop when she is working she will ask you what your name is, will make you feel good about yourself on your worst days, and will most likely ask you what day it is. If you have ordered a custom stamped piece of jewelry or a Hayes Ring from us, odds are that Hayes made it. When she is not at the shop you can find her surfing sunrise waves, spending time with her people, or planning her next adventure. She has been with us for 4 years and the shop (and our lives) wouldn't be the same without her.