Fly, little paper birdie! Social Paper Company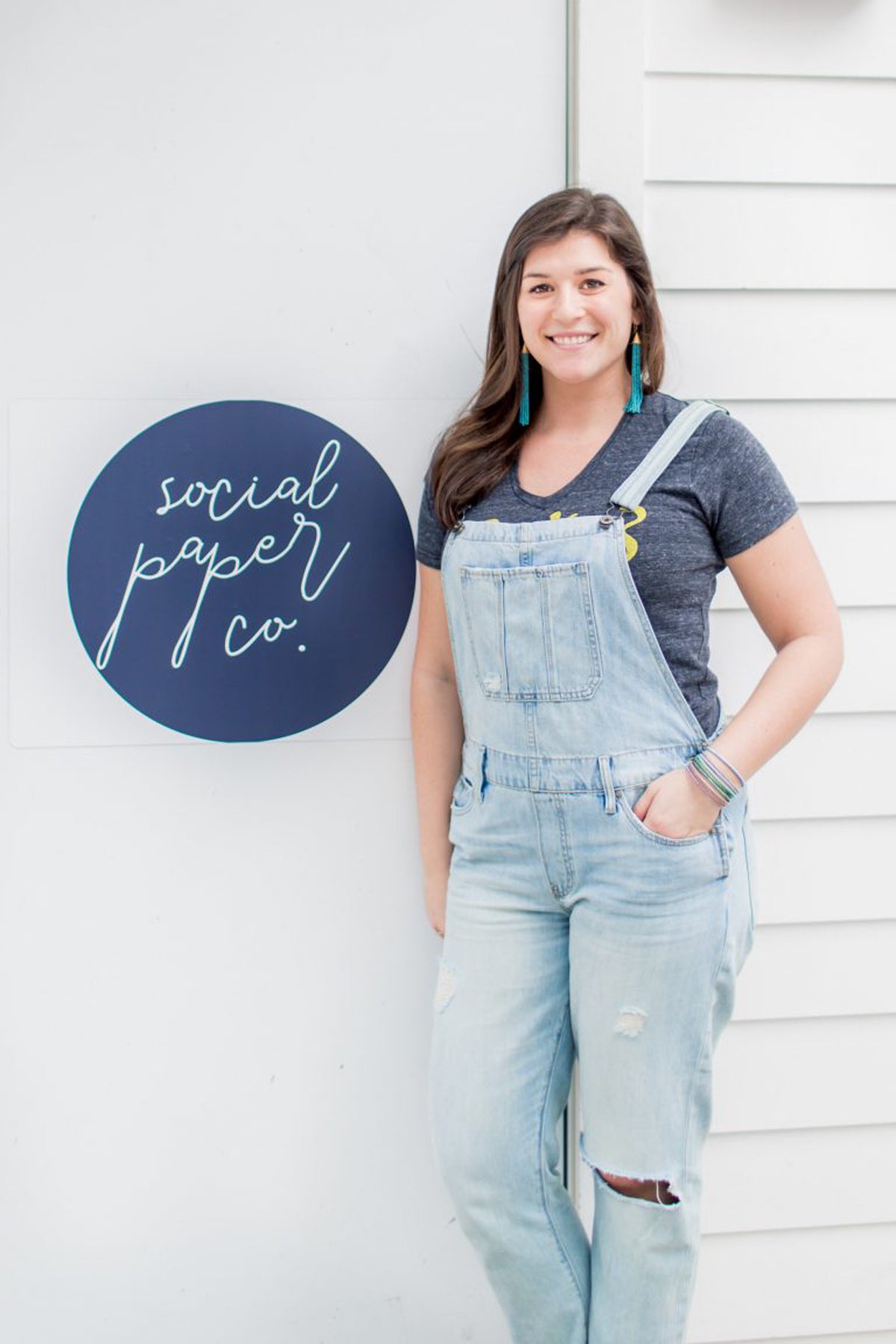 Hi Lovelies!
Happy almost spring. We have some exciting news! It has been a little crazy since we opened the shop back up with the holidays, and the new year …but I am SO excited to announce that my long-time assistant Katy Montgomery has taken over the paper side of my business. Although I do love stationery, jewelry has always been a passion of mine that I am loving focusing on day-in and day-out. Sitting at my jewelry table designing pieces warms my creative soul. Katy has worked for me since she was in high school. She knows my customers, the ins and outs of this business, and how to adapt well. Basically she gets the crazy.
Shop reno is complete, and with that…more space!  Katy has taken up shop right here with me.  Growing and designing with one of my favorite girls has been such a huge treat! Please join us to see the new space, pretty jewels and paper on March 15 for our 11 year anniversary and grand re-opening.
For all of your paper needs, personal stationery, invites, save-the-dates and much more Social Paper Co is your go-to girl. You know where to find her 🙂
Fly, little paper birdie! (well, only to the back of the shop)
xoxo,
dee