Elopement by the Sea a New England Styled Shoot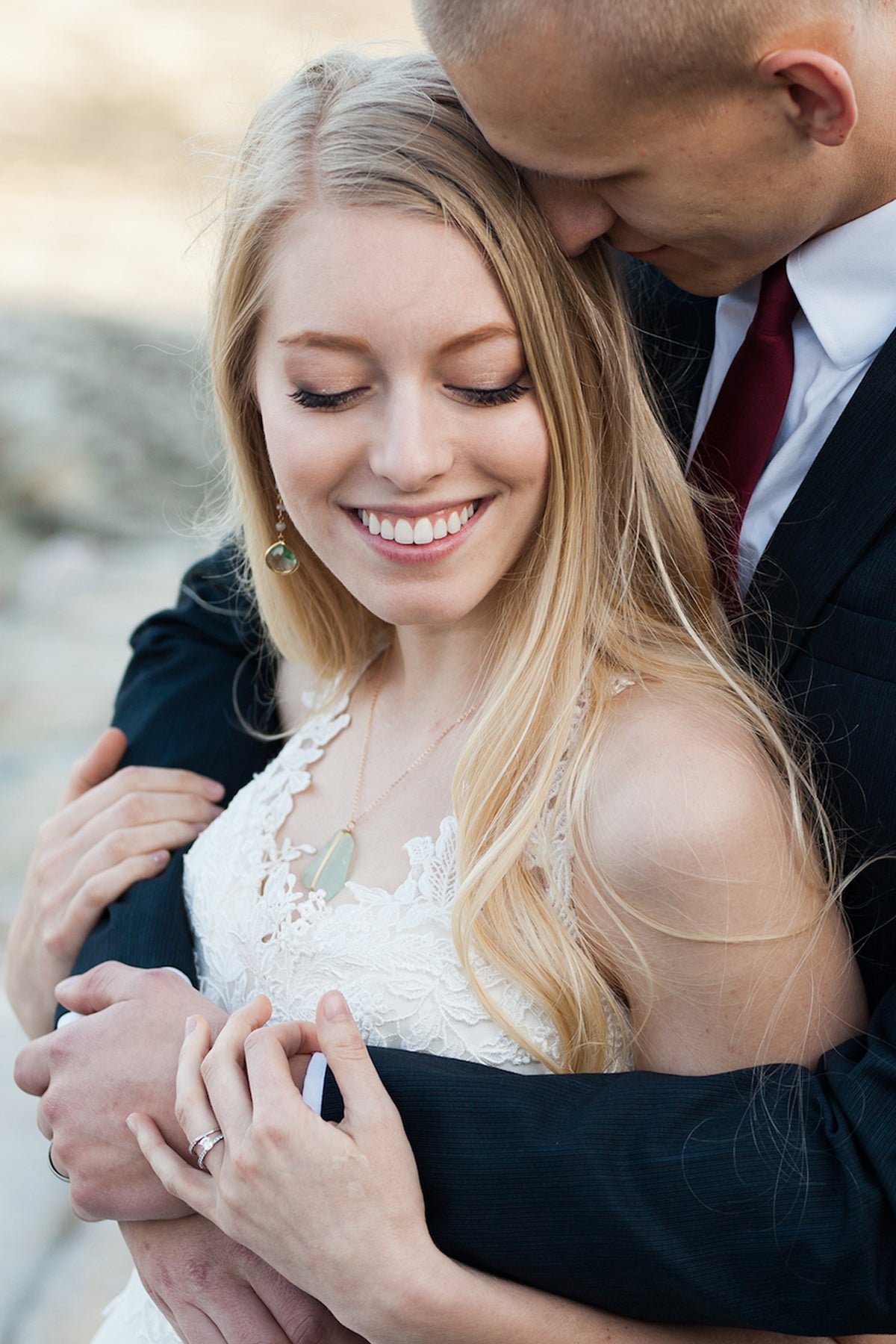 How. Gorgeous.
Sometimes a styled shoot comes along and it is everything. Organic sea foam sea glass, dainty earrings, seaside setting, an amazing cake and table setting, and as a bonus the perfect couple! Beavertail Lighthouse in Jamestown, Rhode Island was the perfect rocky New England backdrop to this shoot.
Thank you Alanna Hogan Photography, these two belong together! (Meaning the bride and her jewels, of course.) and thank you Melody Pilling for your hard work putting these gorgeous details together!
Find the bride's necklace here, and similar earrings here.
alannahoganphotography_176alannahoganphotography_040alannahoganphotography_068alannahoganphotography_043alannahoganphotography_084
Also a big shout out to all of the vendors that contributed!
Calligrapher: Katie Kovacevic
Stationary: Sarah Del Castillo / The Simple Flourish
Flowers: Trader Joe's
Cake: Silver Spoon Bakery
Decor: Exquisite Events Decor
Glassware: Anthropologie
Dress: Lucia Aguiar Bride
Jewelry: dee ruel
Hair & Make-Up: Erin Christine Prestileo / Hair By Erin Christine
xoxo,
dee