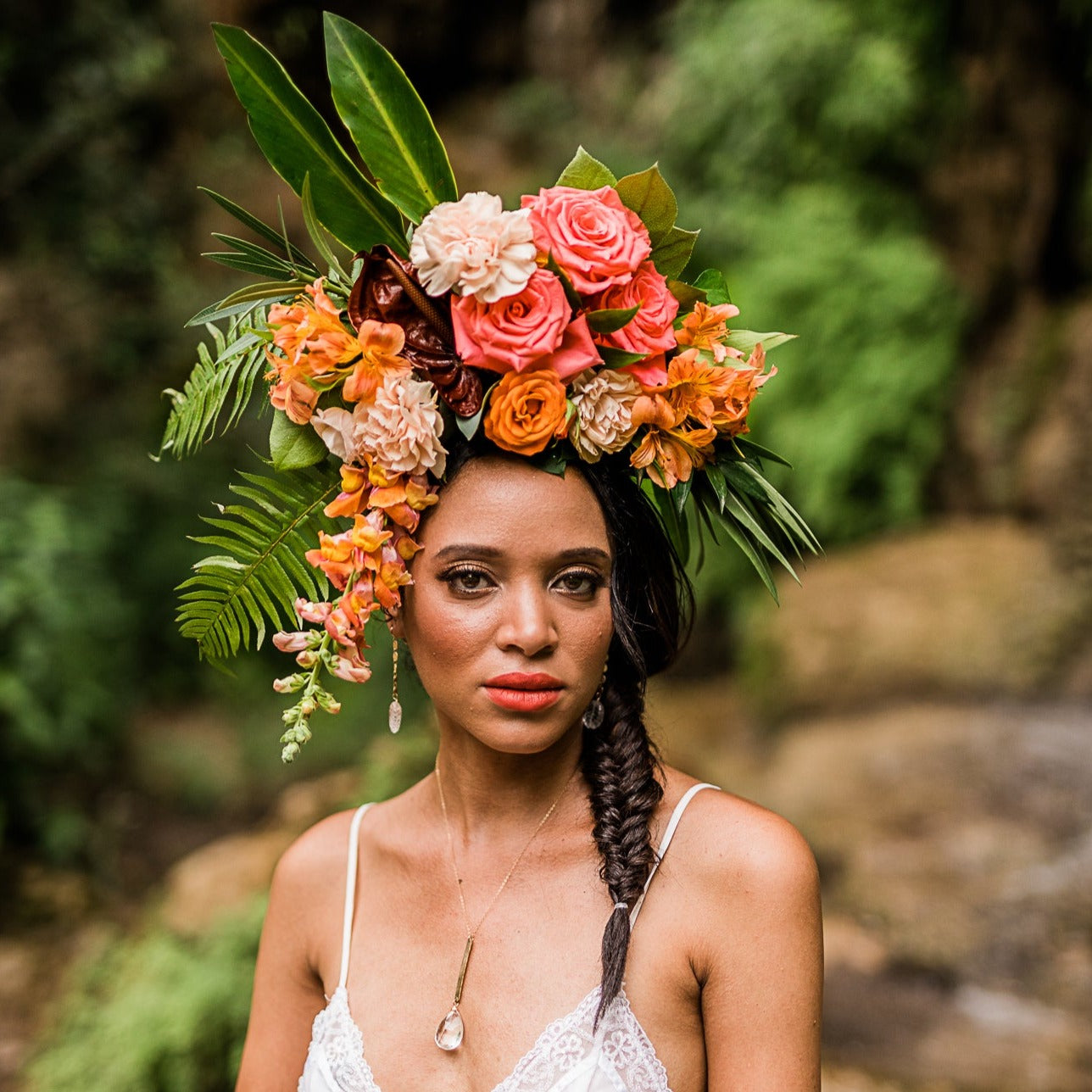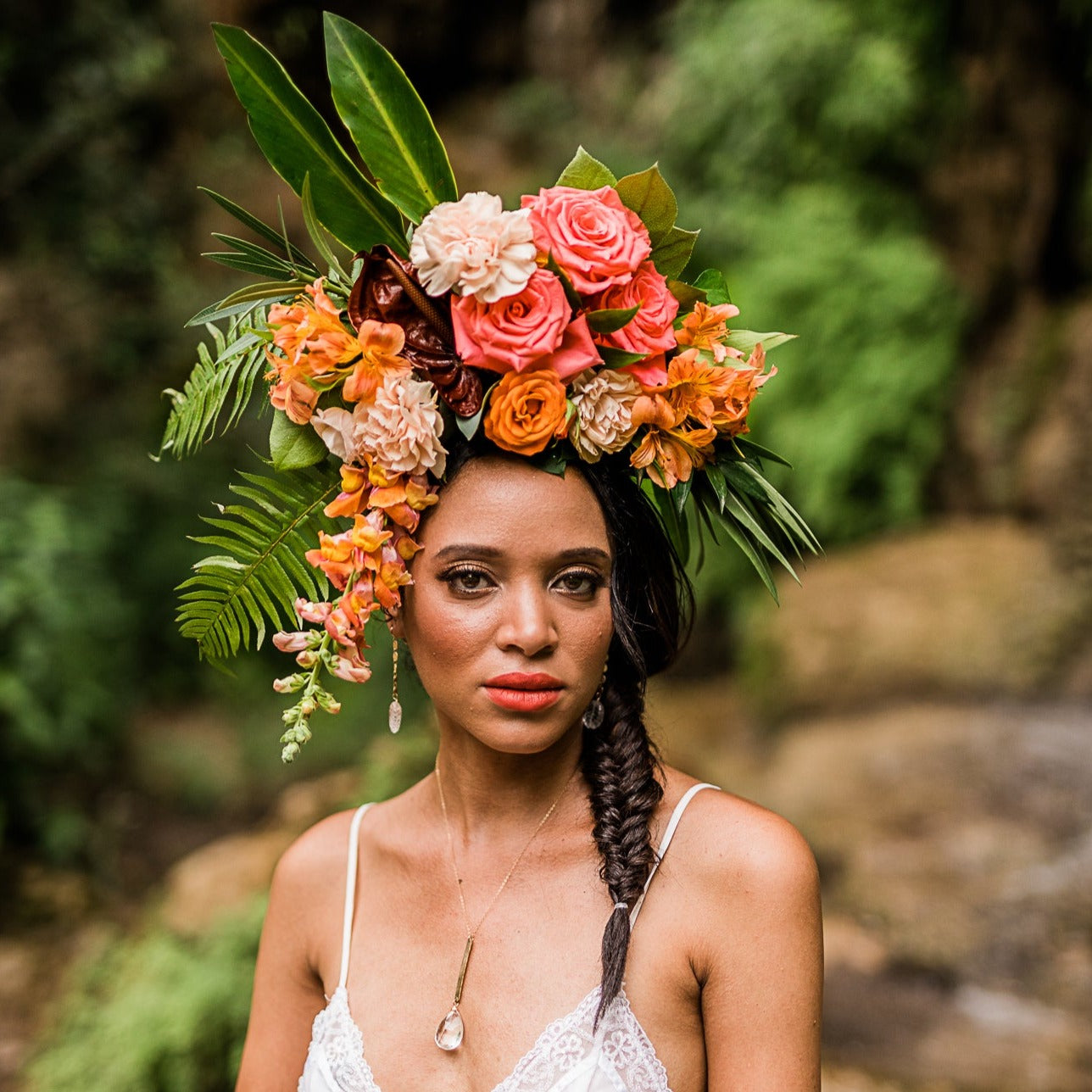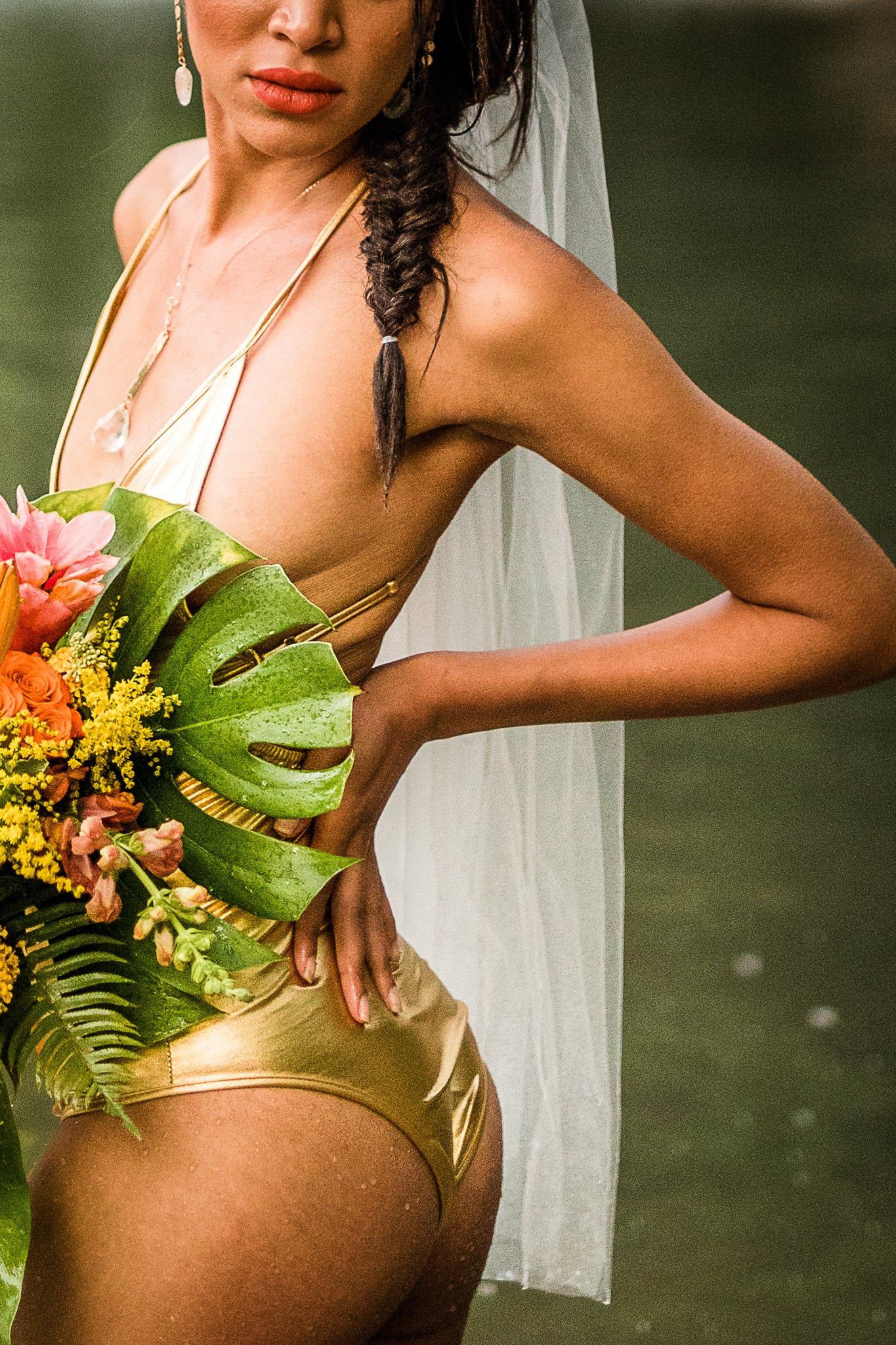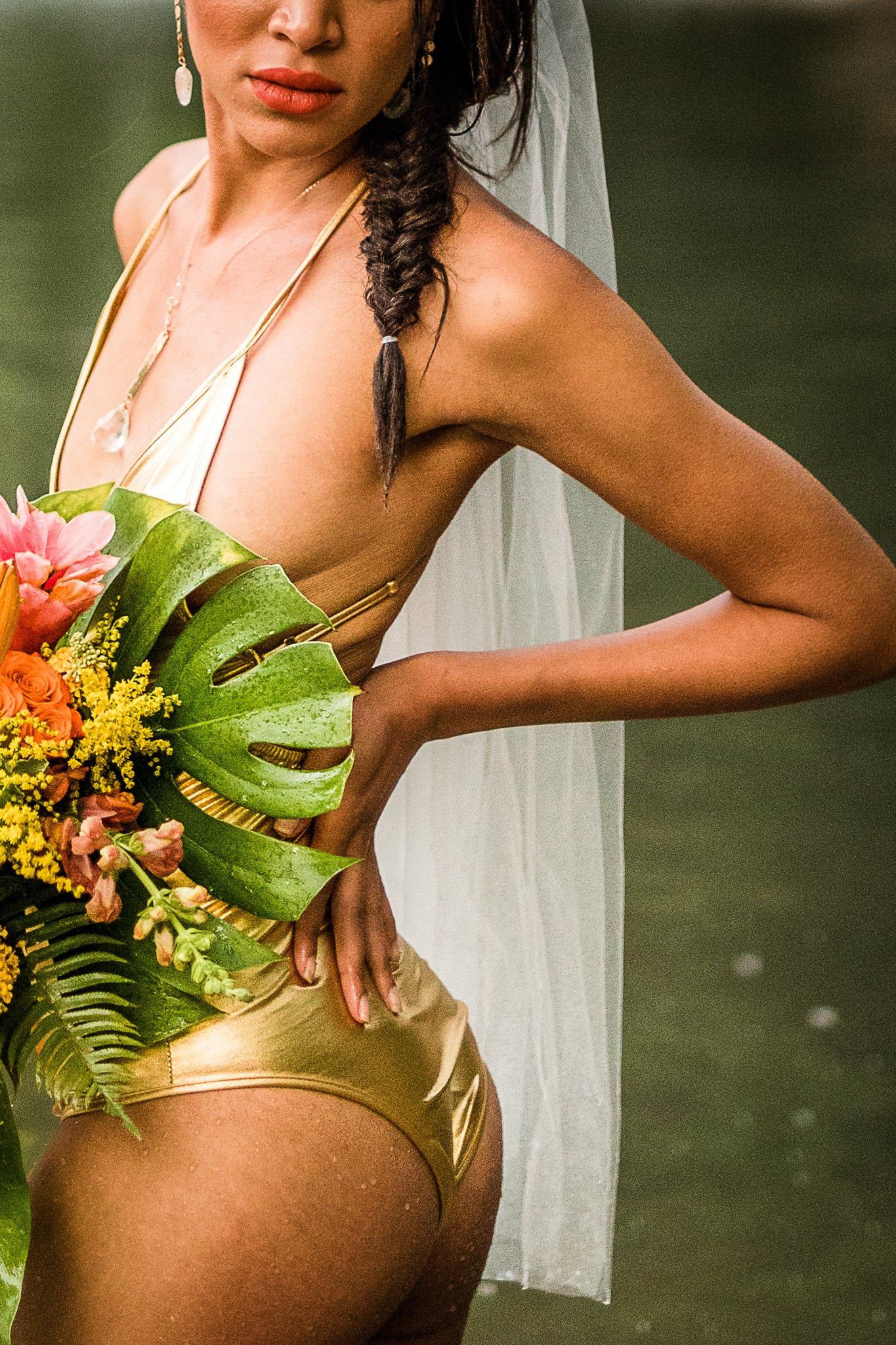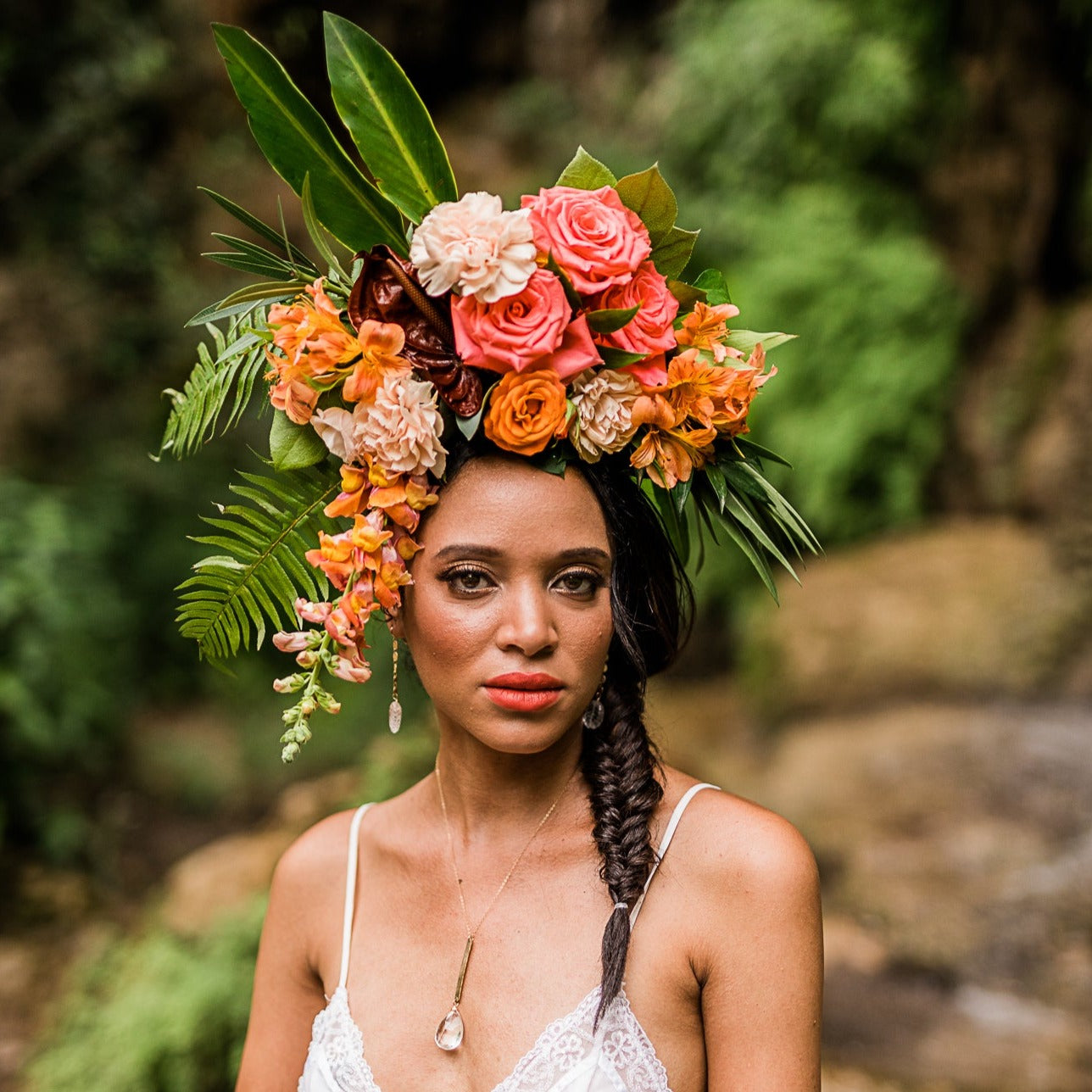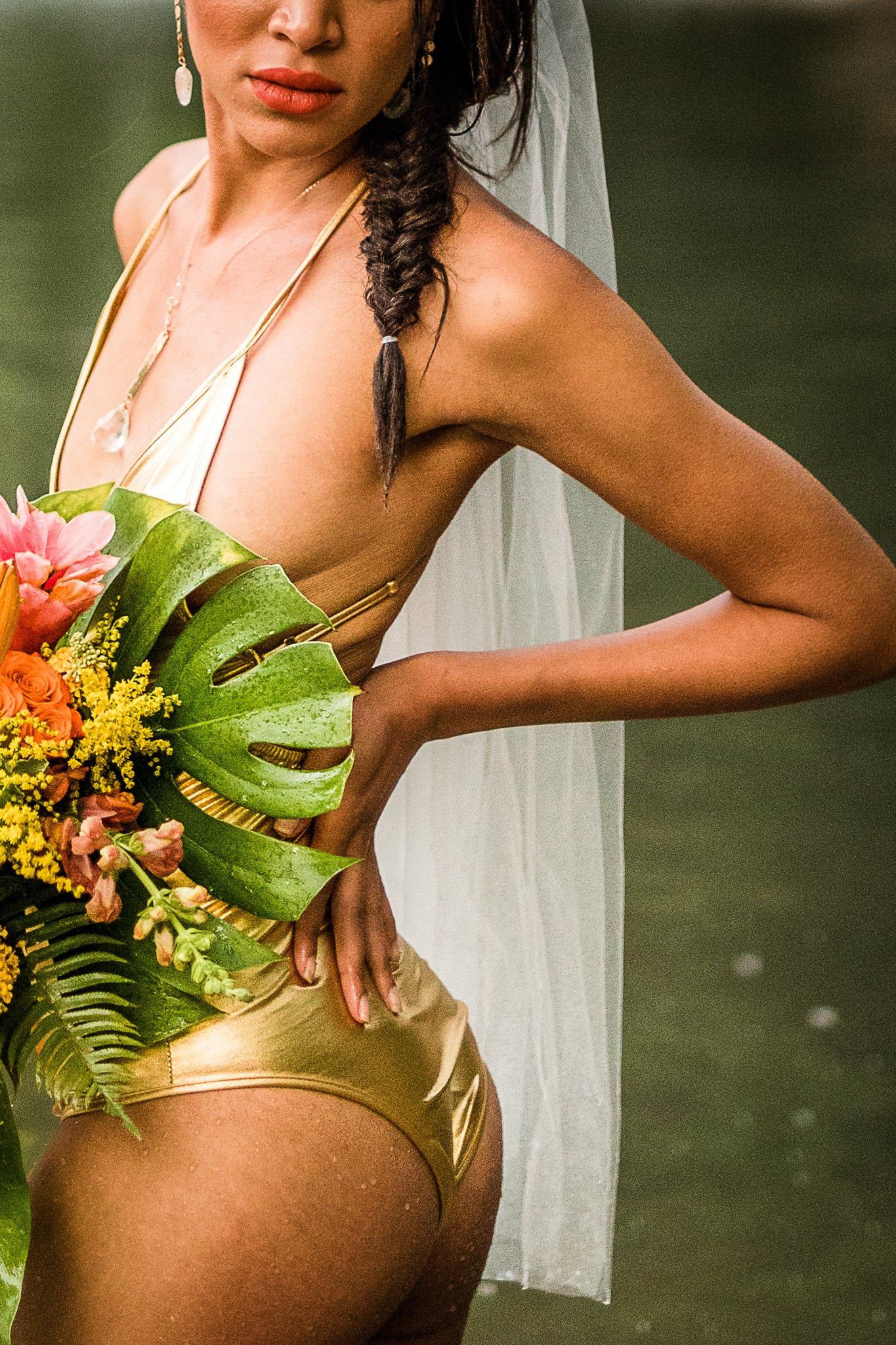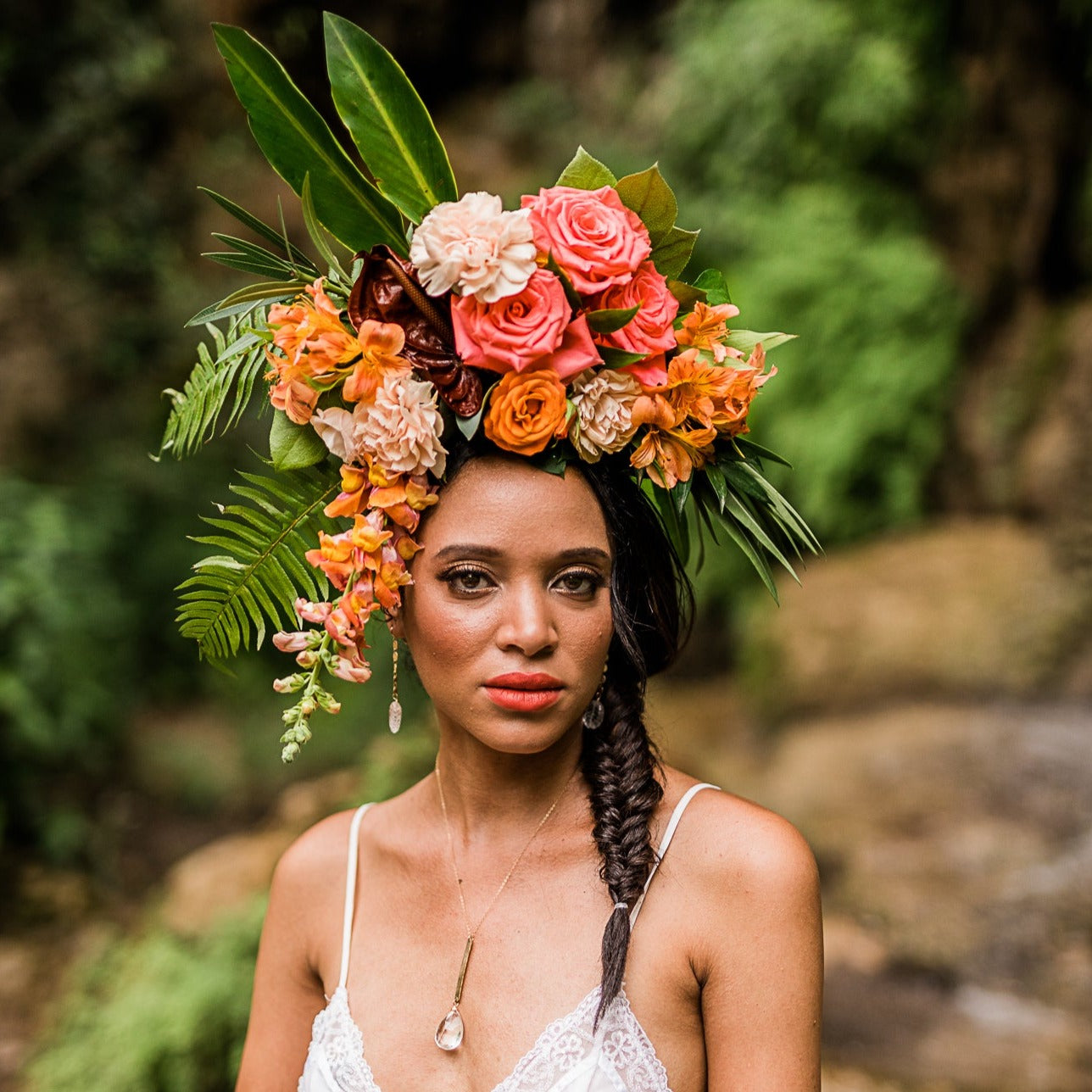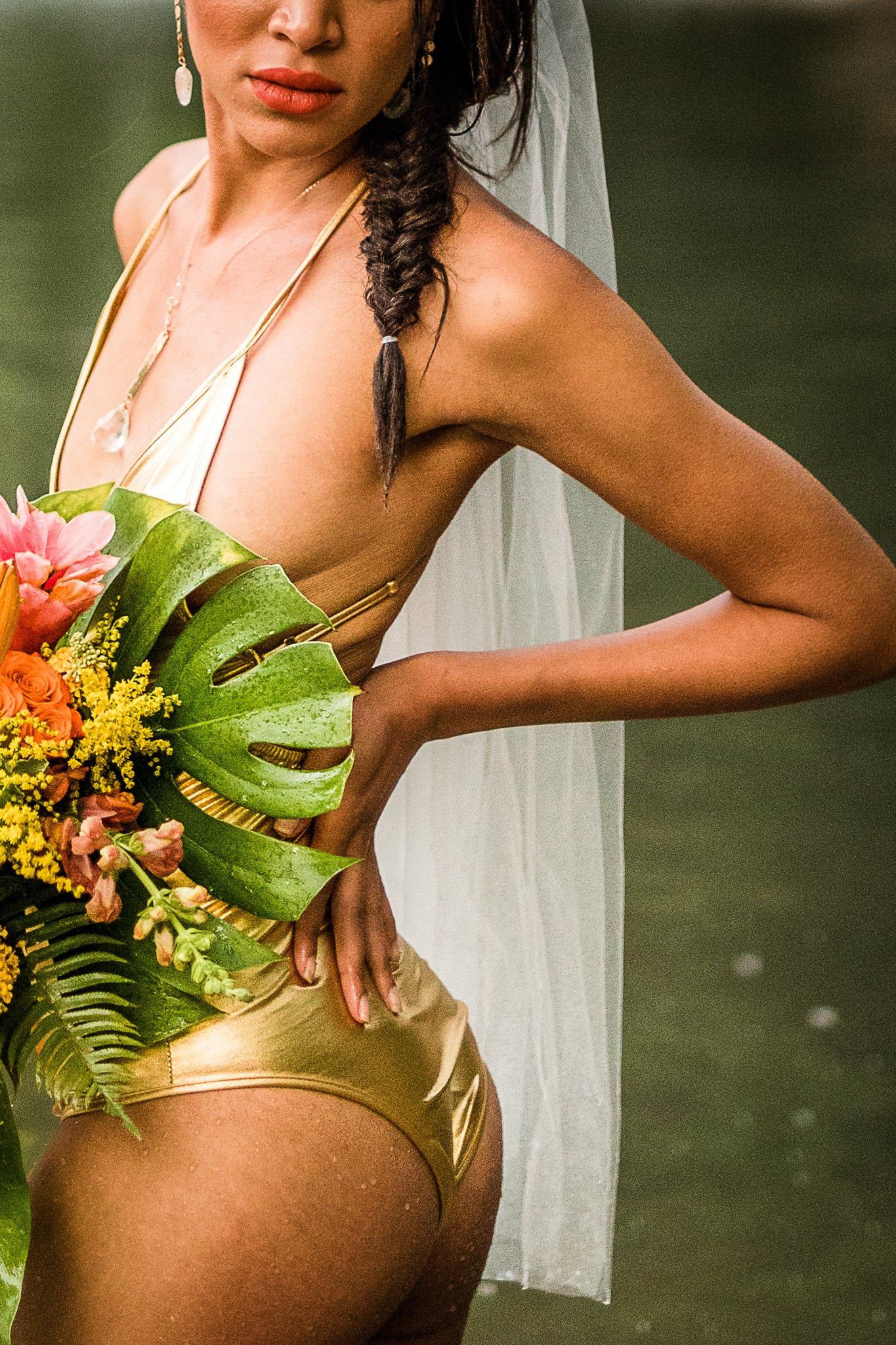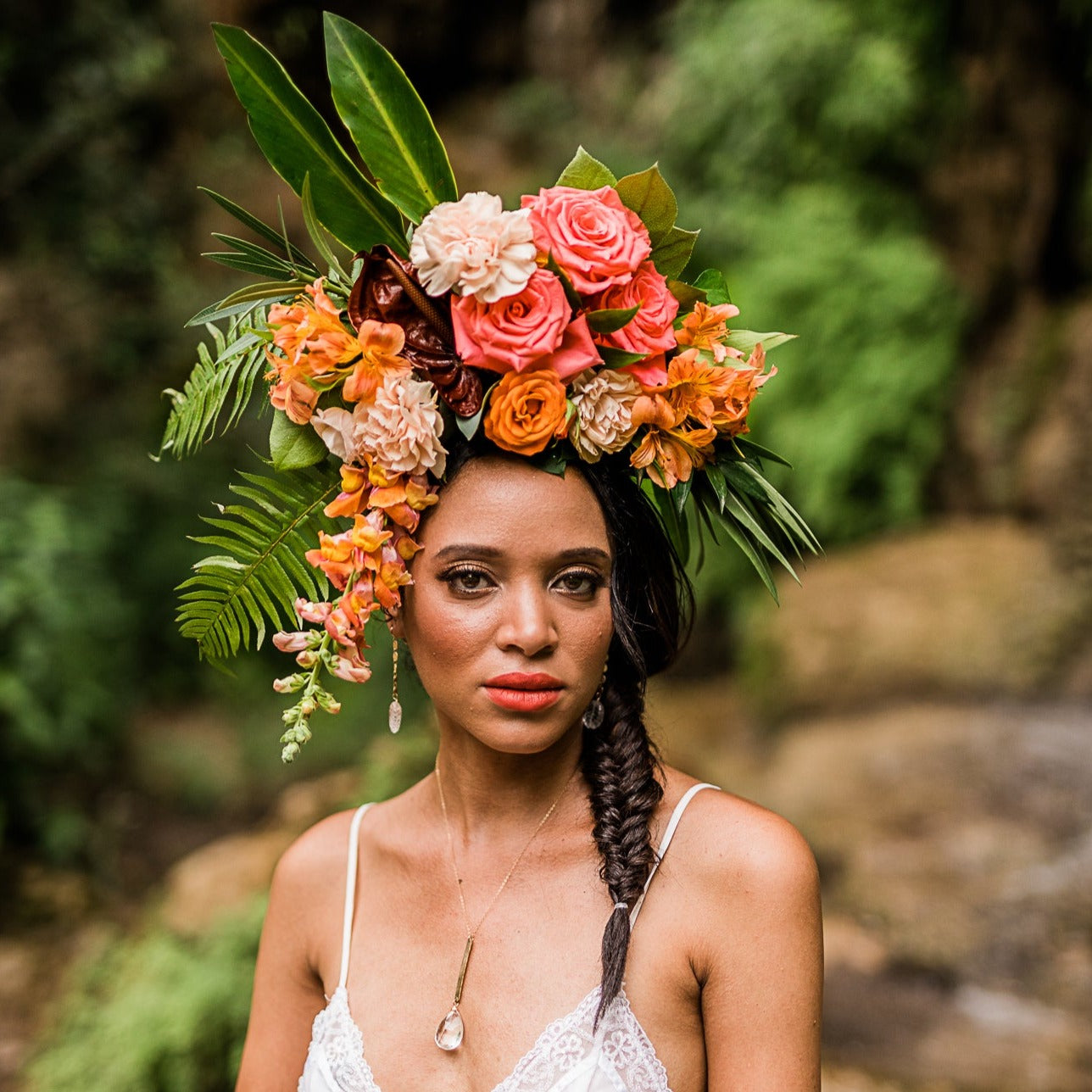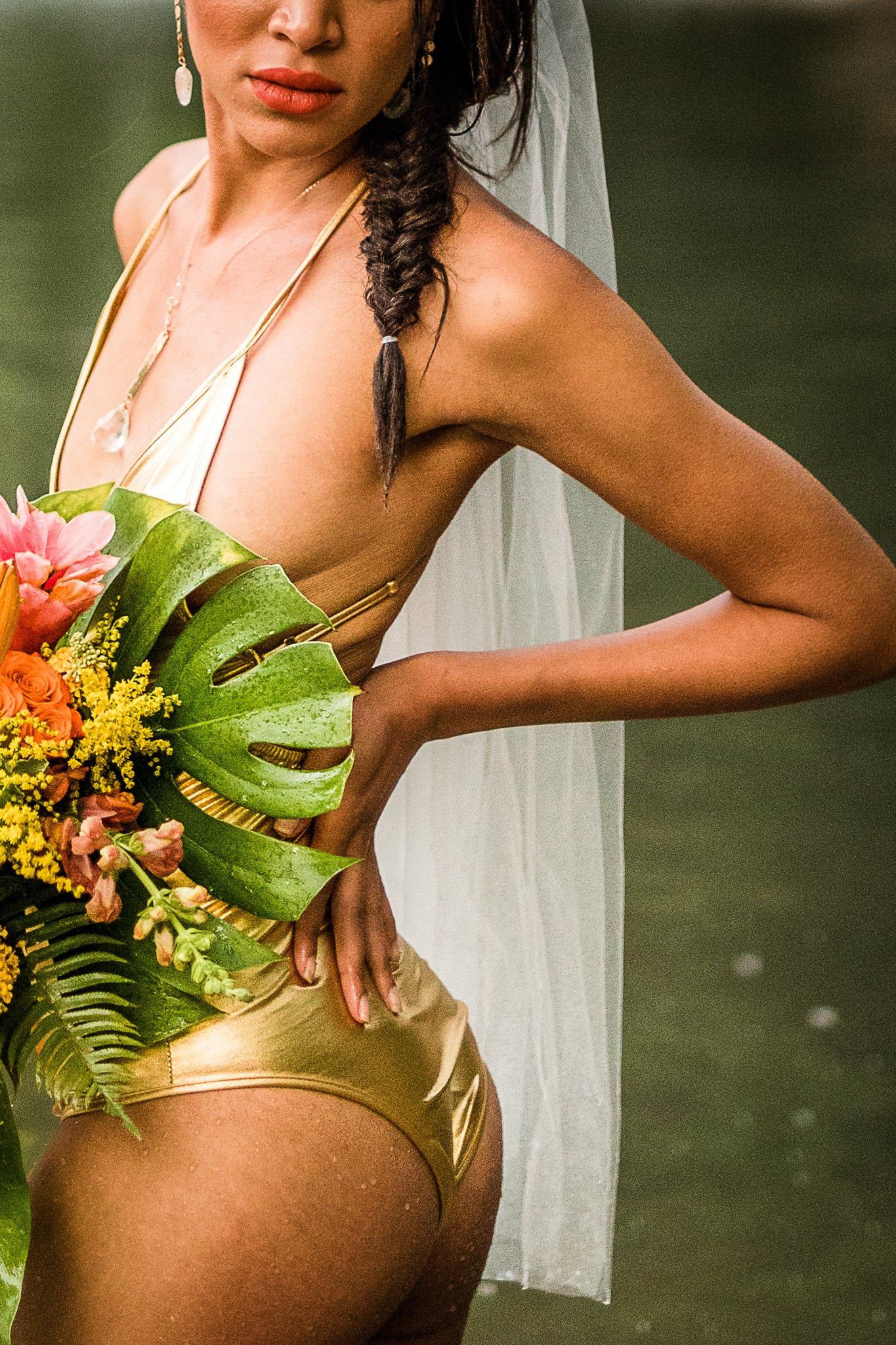 Hibiscus + Honey Shoot
Everything about this shoot with Lemon and Honey was serious sizzle. You would think that it took place in Hawaii, but lucky for the photographers it was the Texas backdropped that made this so lovely. I only have two of these necklaces left. 18 inches with a two inch drop and and one inch stone drop. Right in between the girls.
All of our jewelry is handmade to order in our studio in Charleston, South Carolina just for you so each piece will be unique and may vary slightly from what is pictured. Due to its handmade nature, please allow 7-10 business days for orders to ship.  However, we can usually get them out in 48 hours.