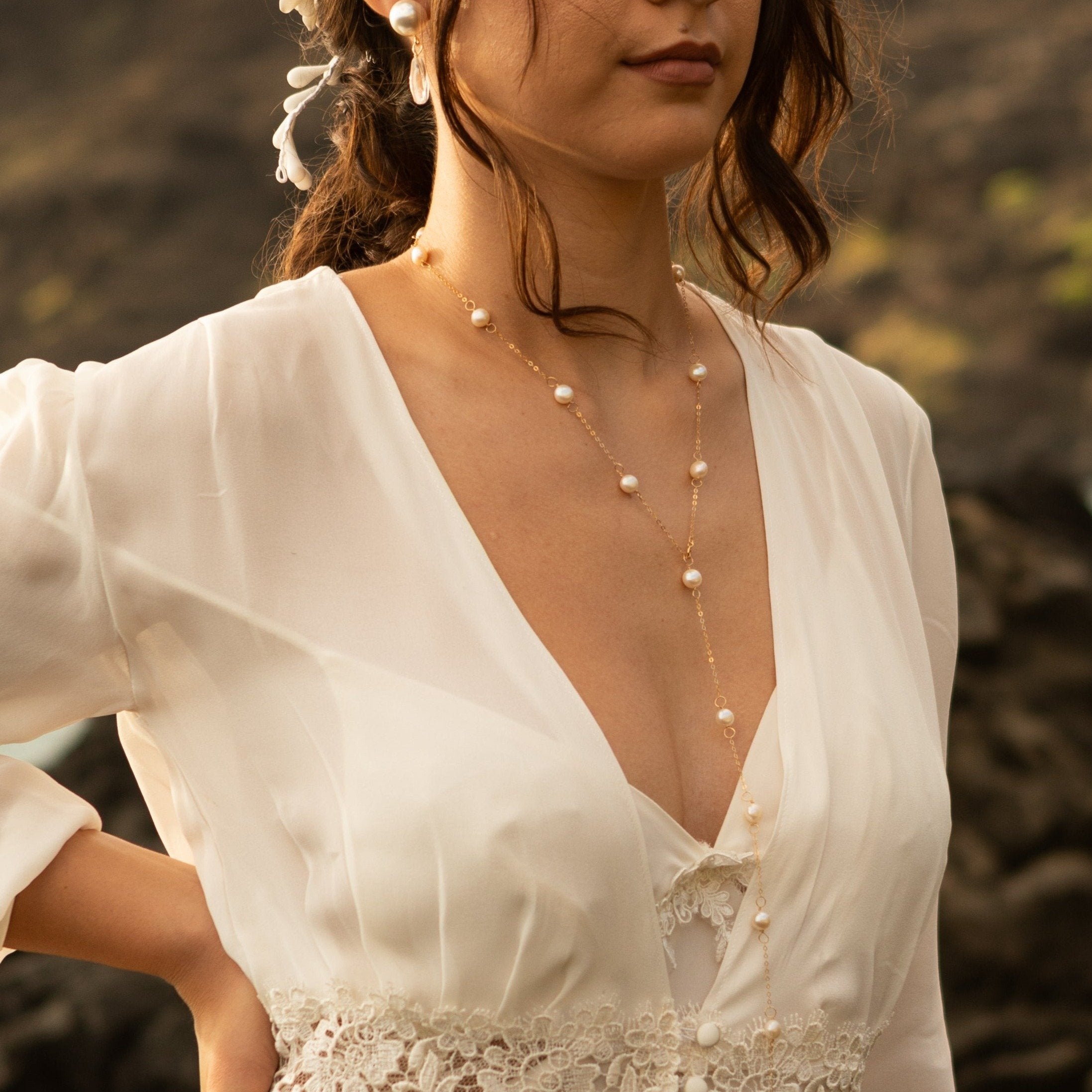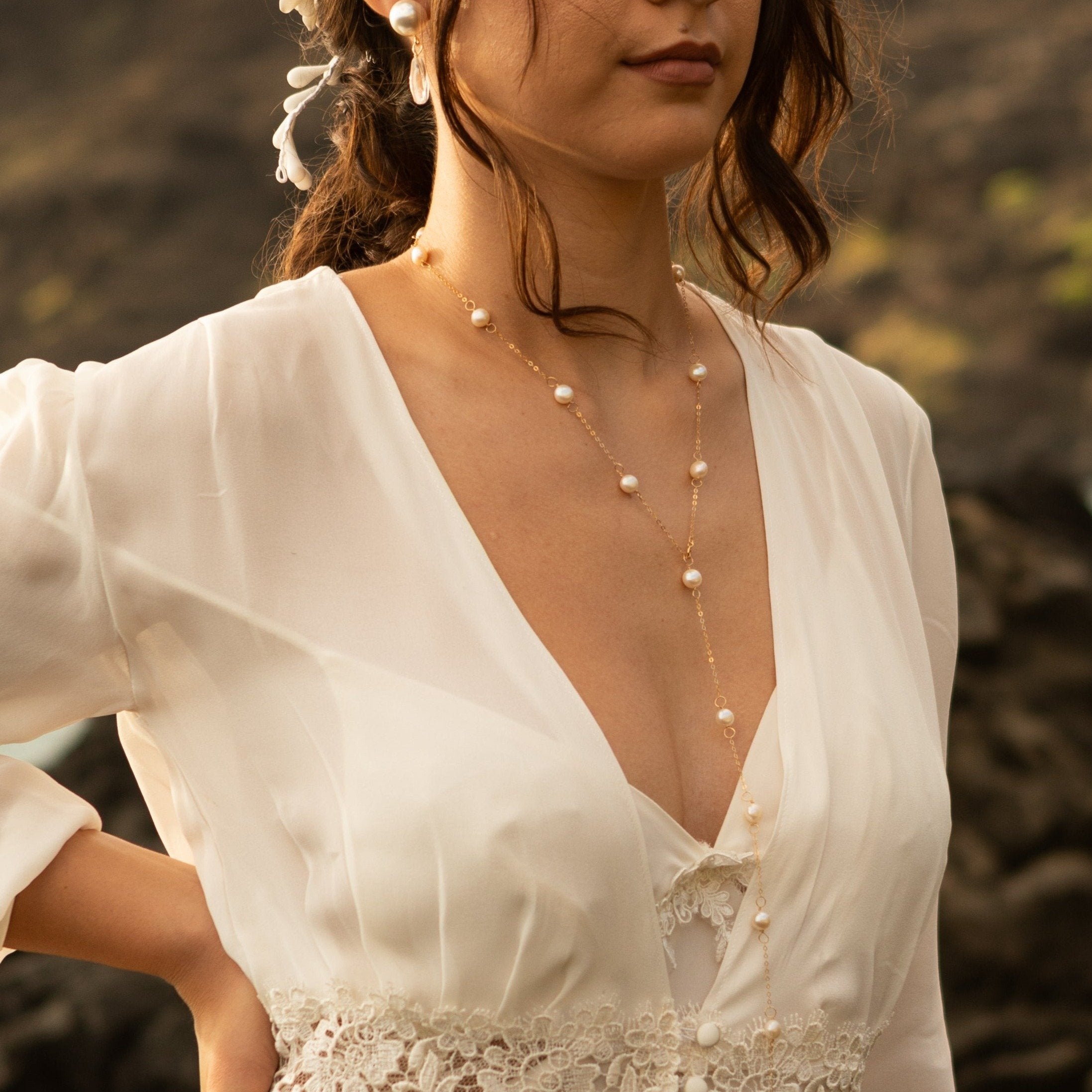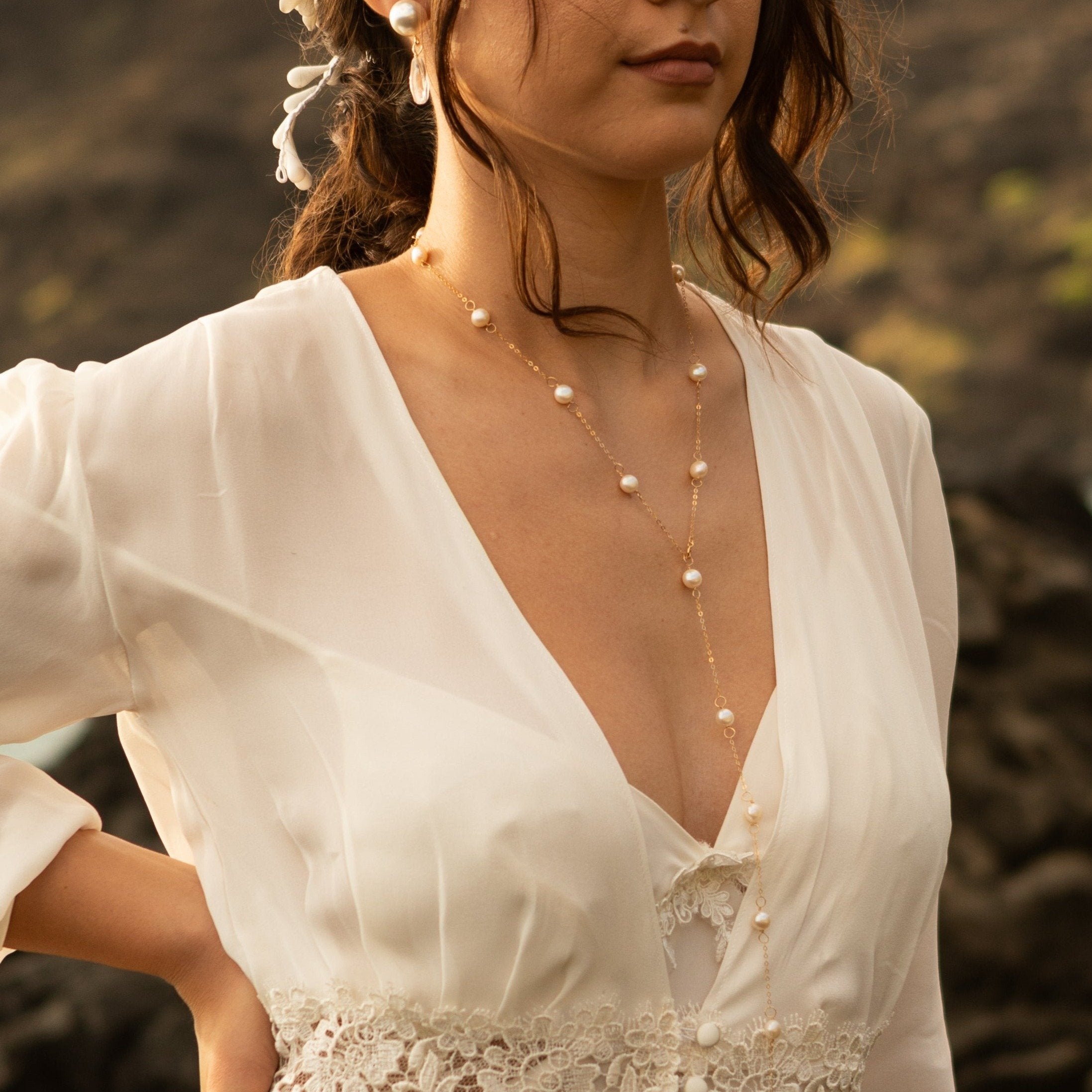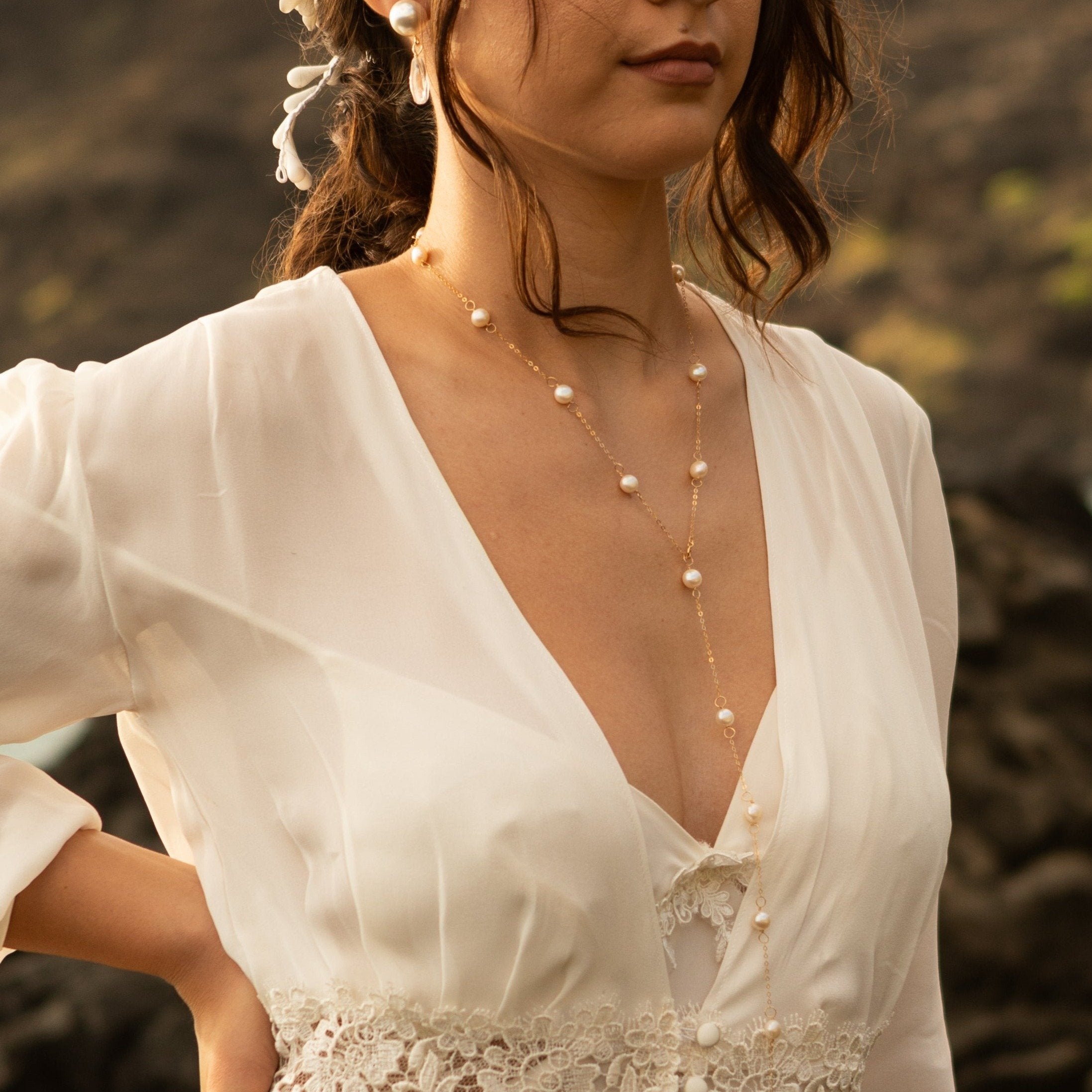 Hawaiian Style Boudoir Pearls Necklace
This pearl necklace can be worn as pictured, worn long, or wrapped twice to create a choker. I love when photographers ask me to send stuff to Hawaii. I wish I could send myself. This is why I totally did not mind when Golden Age Photography asked me to send some pearls for a beach-side boudoir shoot. 
 -
All of our jewelry is handmade to order in our studio in Charleston, South Carolina just for you so each piece will be unique and may vary slightly from what is pictured. Due to its handmade nature, please allow 7-10 business days for orders to ship.  However, we can usually get them out in 48 hours.