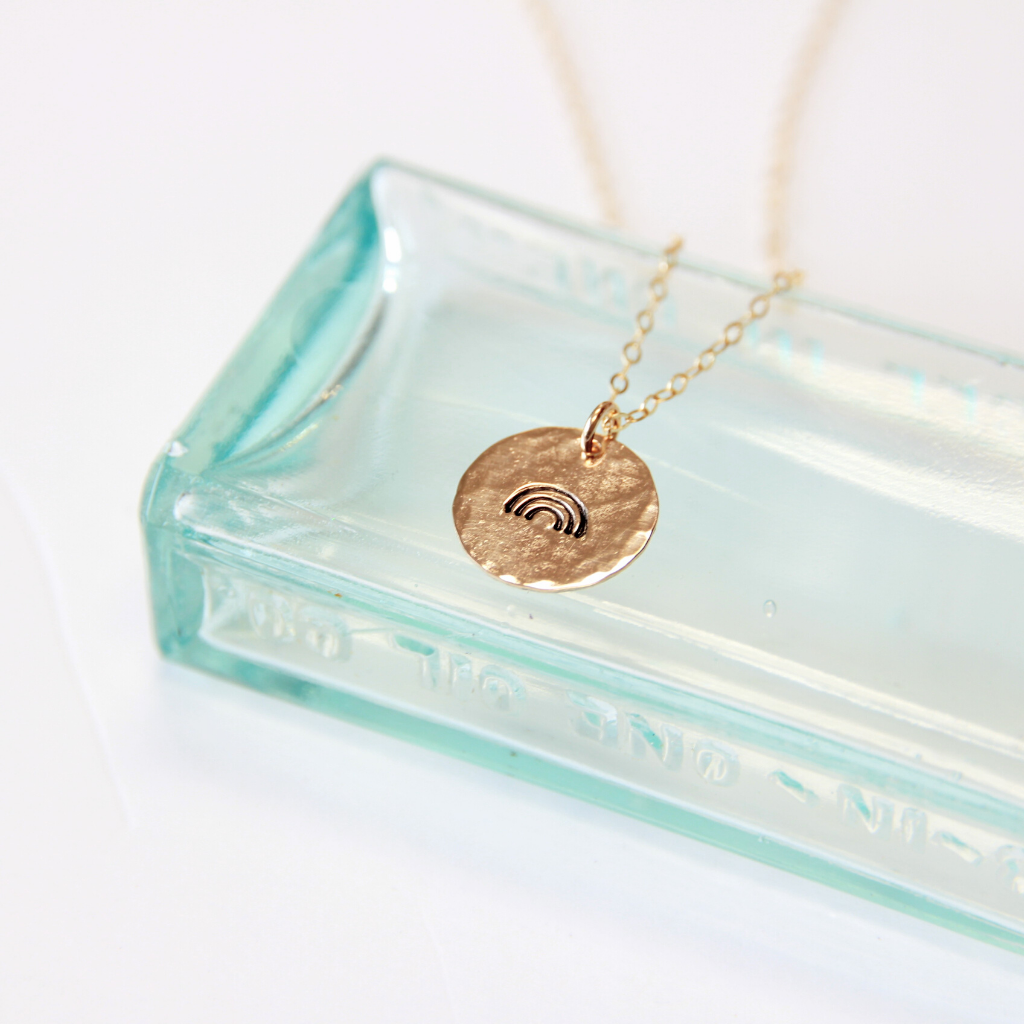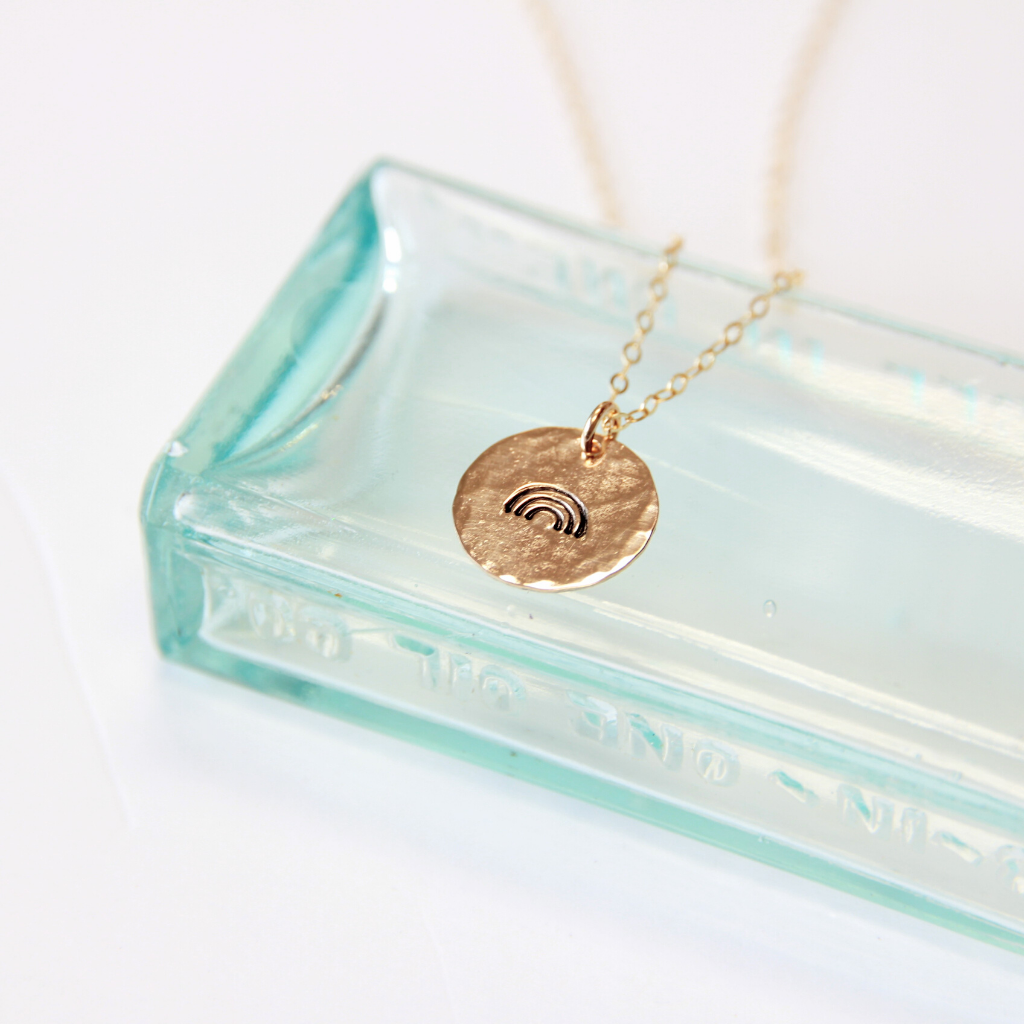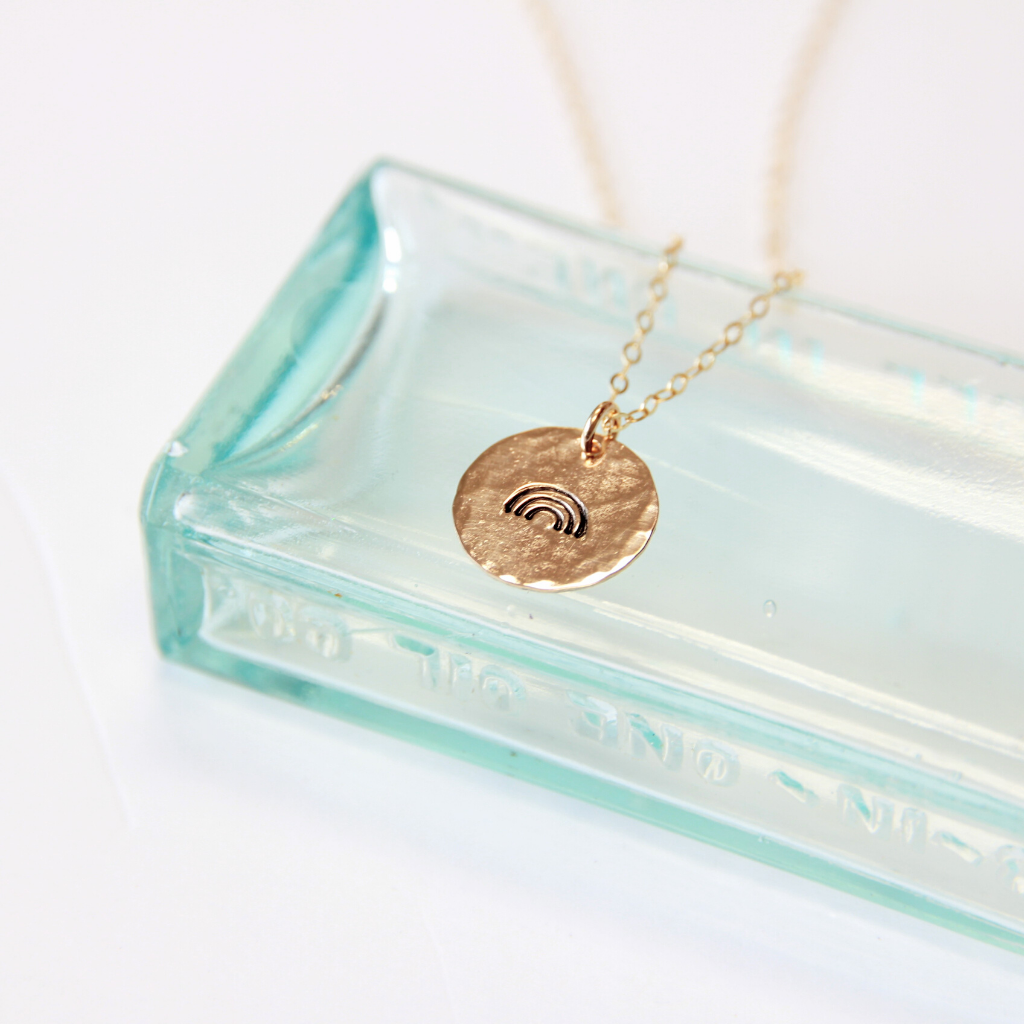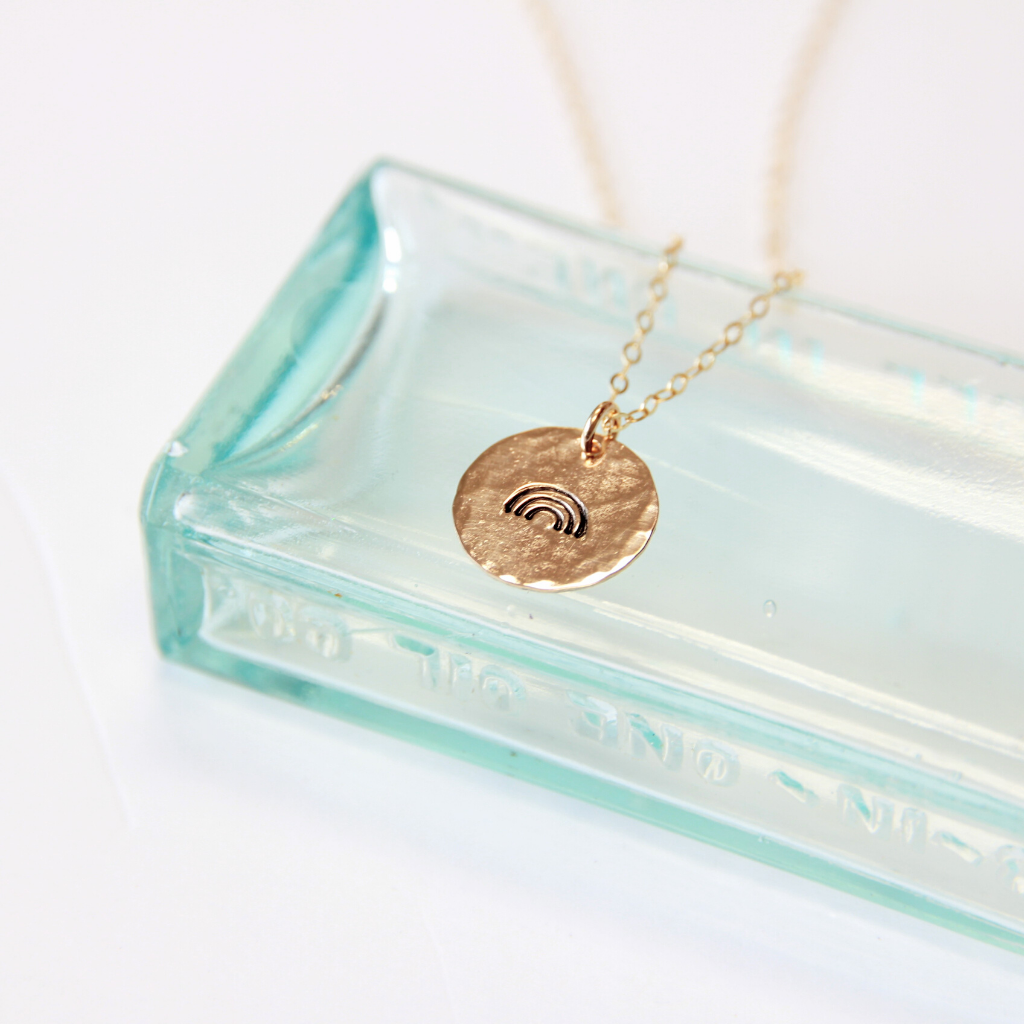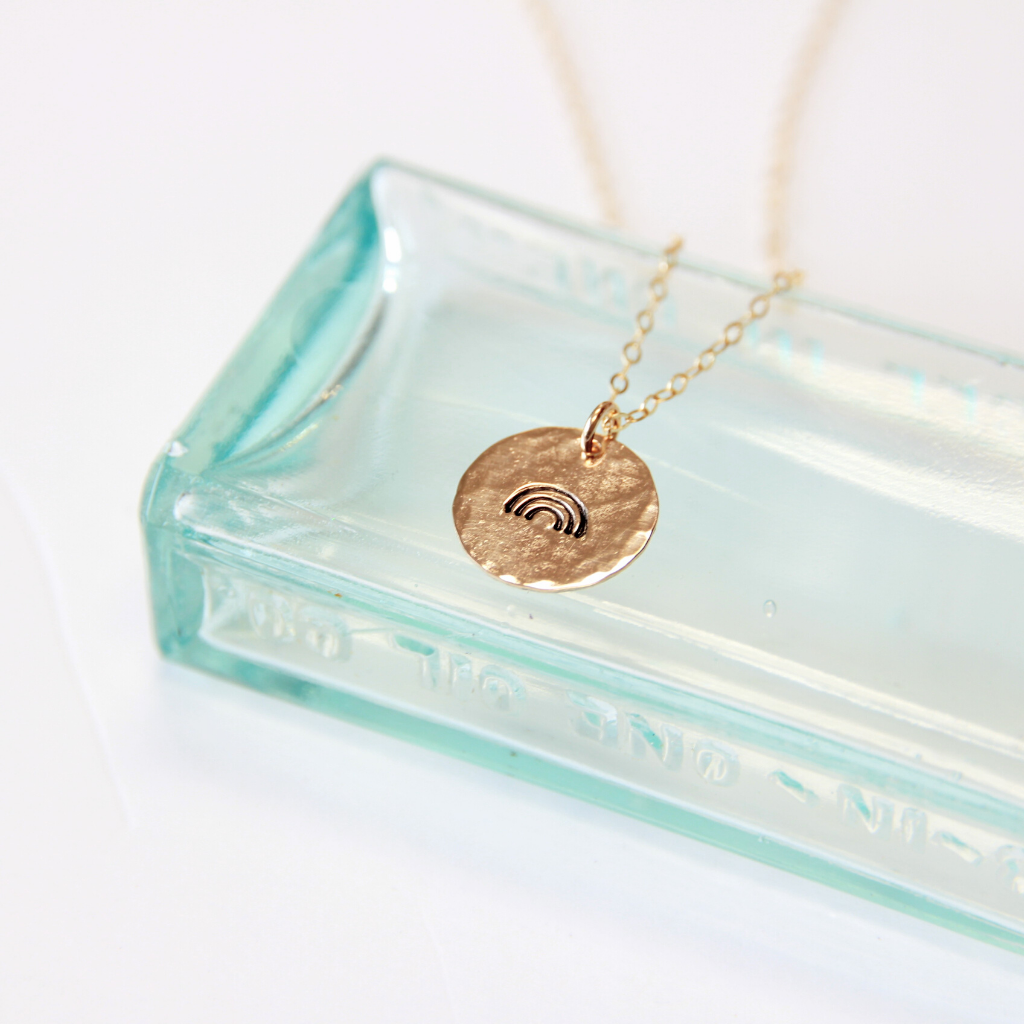 Hand-Stamped 'Rally Your Rainbow' Necklace
"Behind every storm, is a beautiful rainbow"
This collaboration is a really special one. Sarah Wellman a young mother with 2 little children was diagnosed with Stage 2 breast cancer this past October, she immediately underwent a double mastectomy and is undergoing chemo. We are lucky enough to have Mary Jo Anderson (@port2palm) on board with the collaboration and we hope to fill many mailboxes with this rainbow necklace. Hopefully it will remind you that times may be tough right now, but if you can find your rainbow, it will help you on the worst of days.
This gold filled necklace is 16 or 18 inches with a gold-filled circle charm hand-stamped with a perfect little rainbow. The box is filled with a little card to remind the recipient that "Behind every storm, is a beautiful rainbow".
 -
All of our jewelry is handmade to order in our studio in Charleston, South Carolina just for you so each piece will be unique and may vary slightly from what is pictured. Due to its handmade nature, please allow 7-10 business days for orders to ship.  However, we can usually get them out in 48 hours.