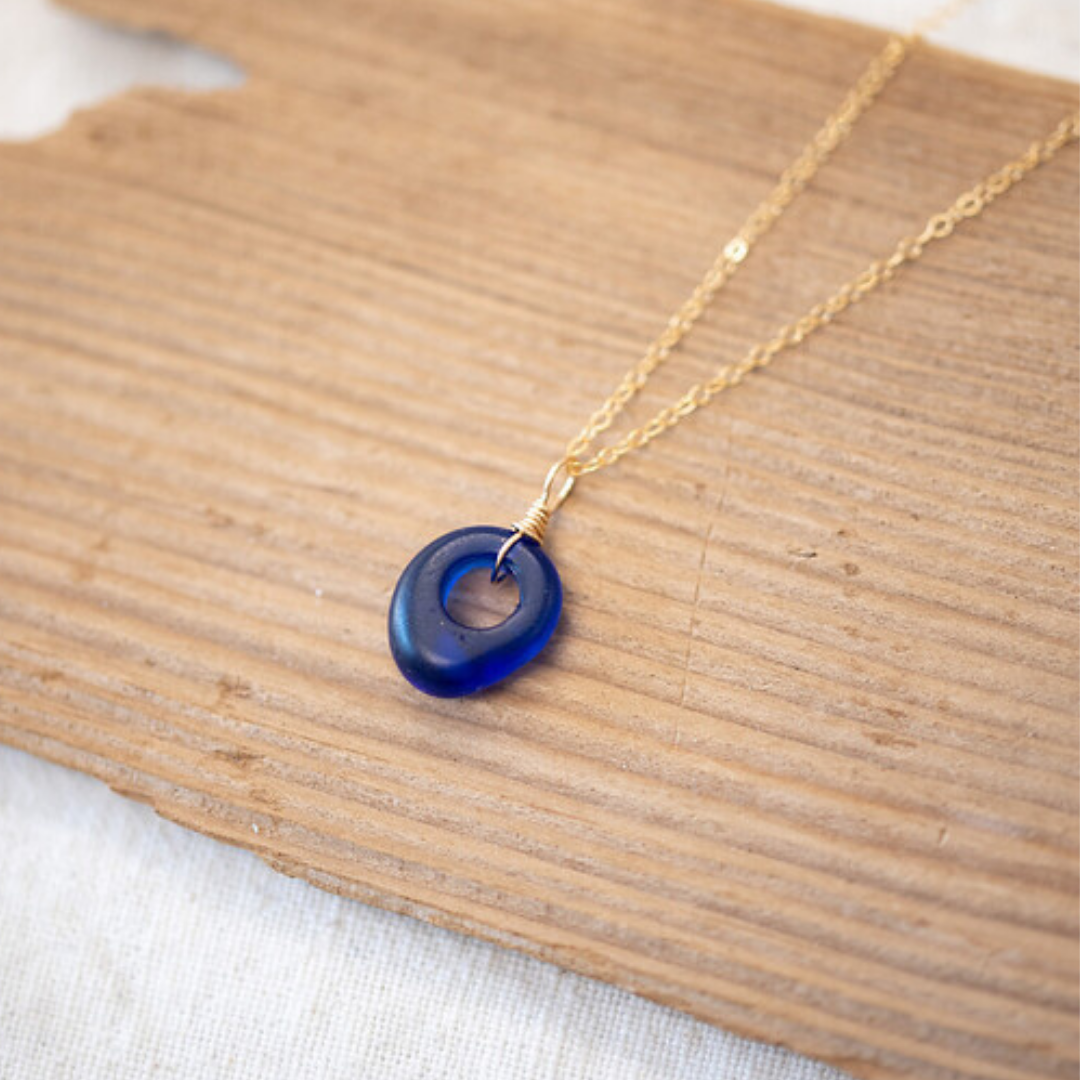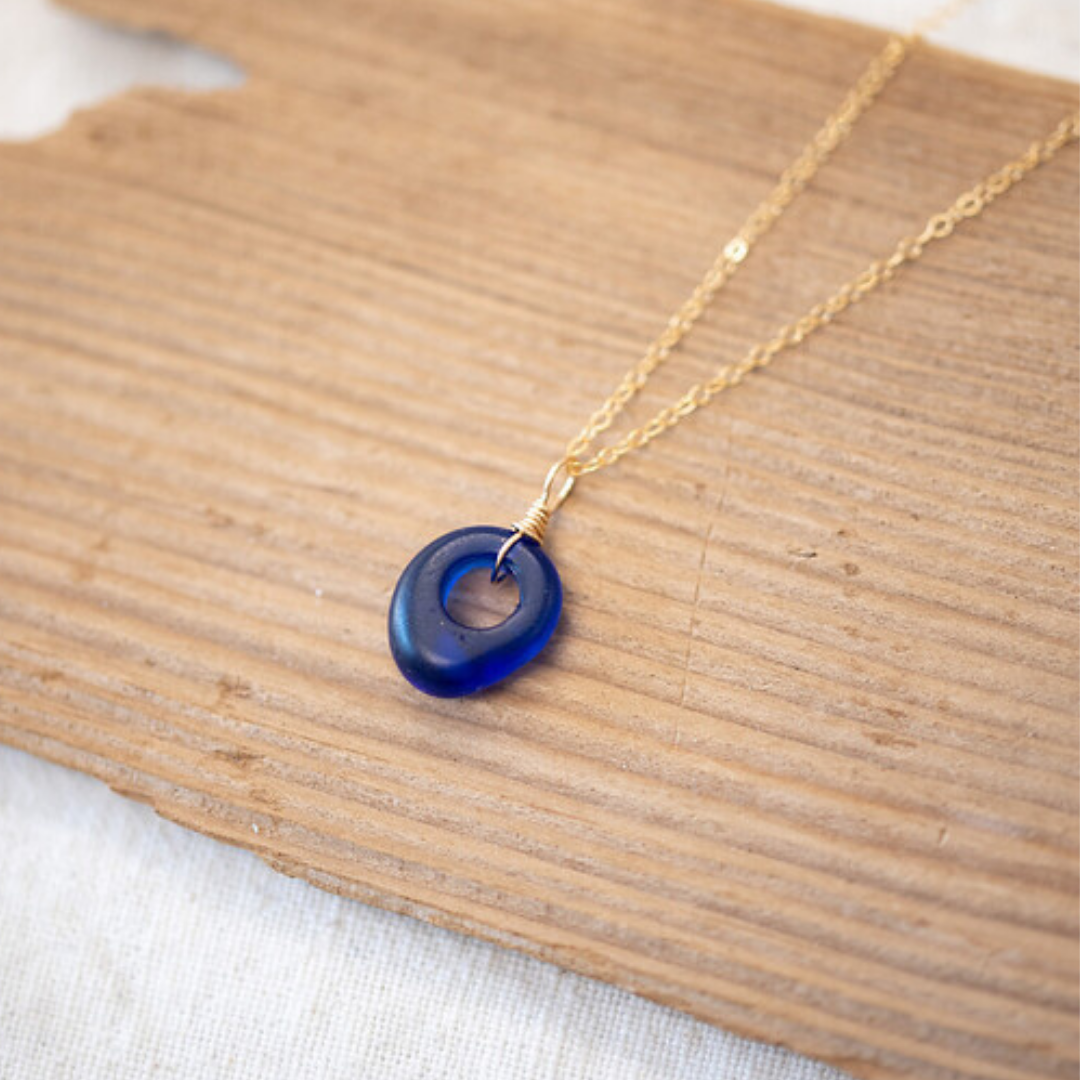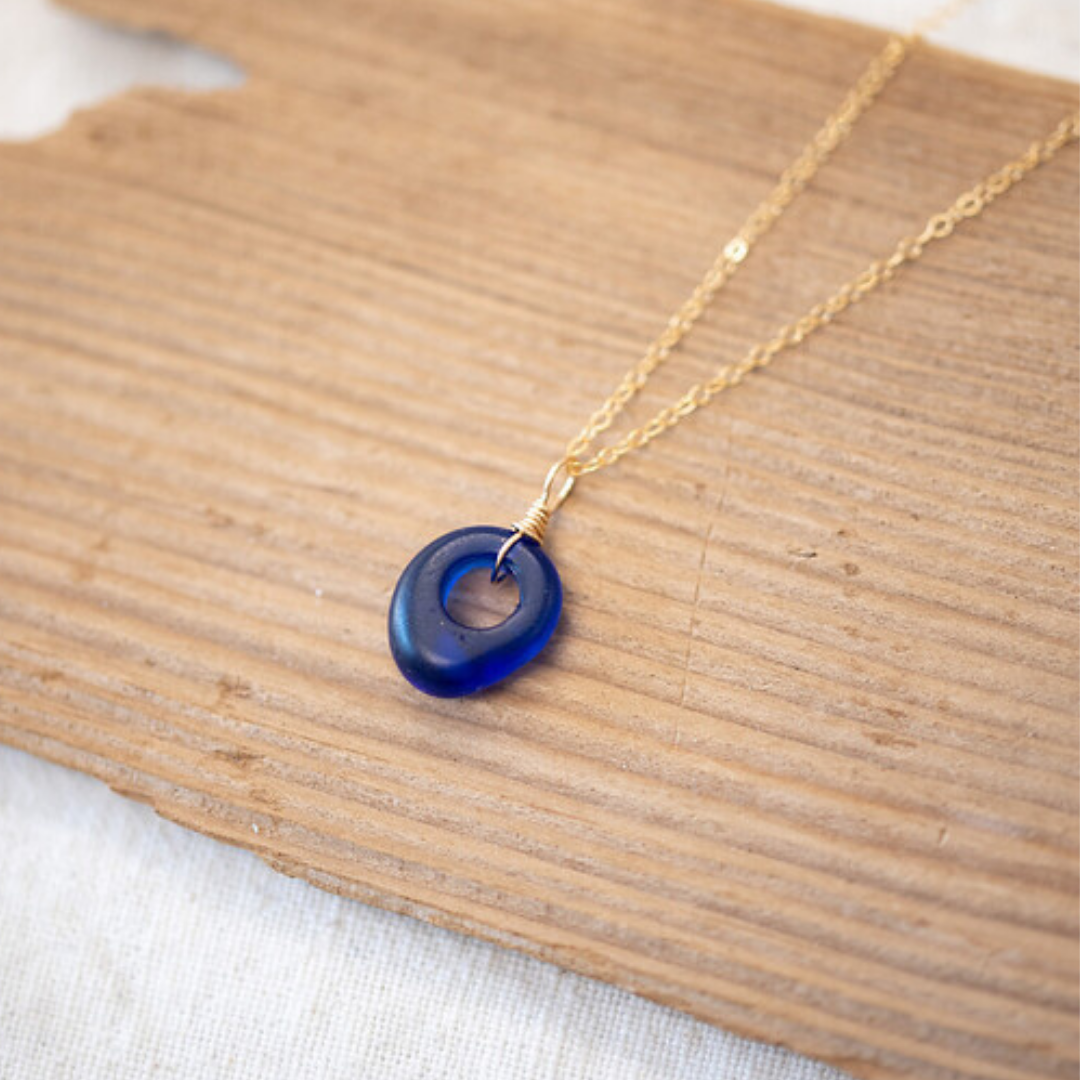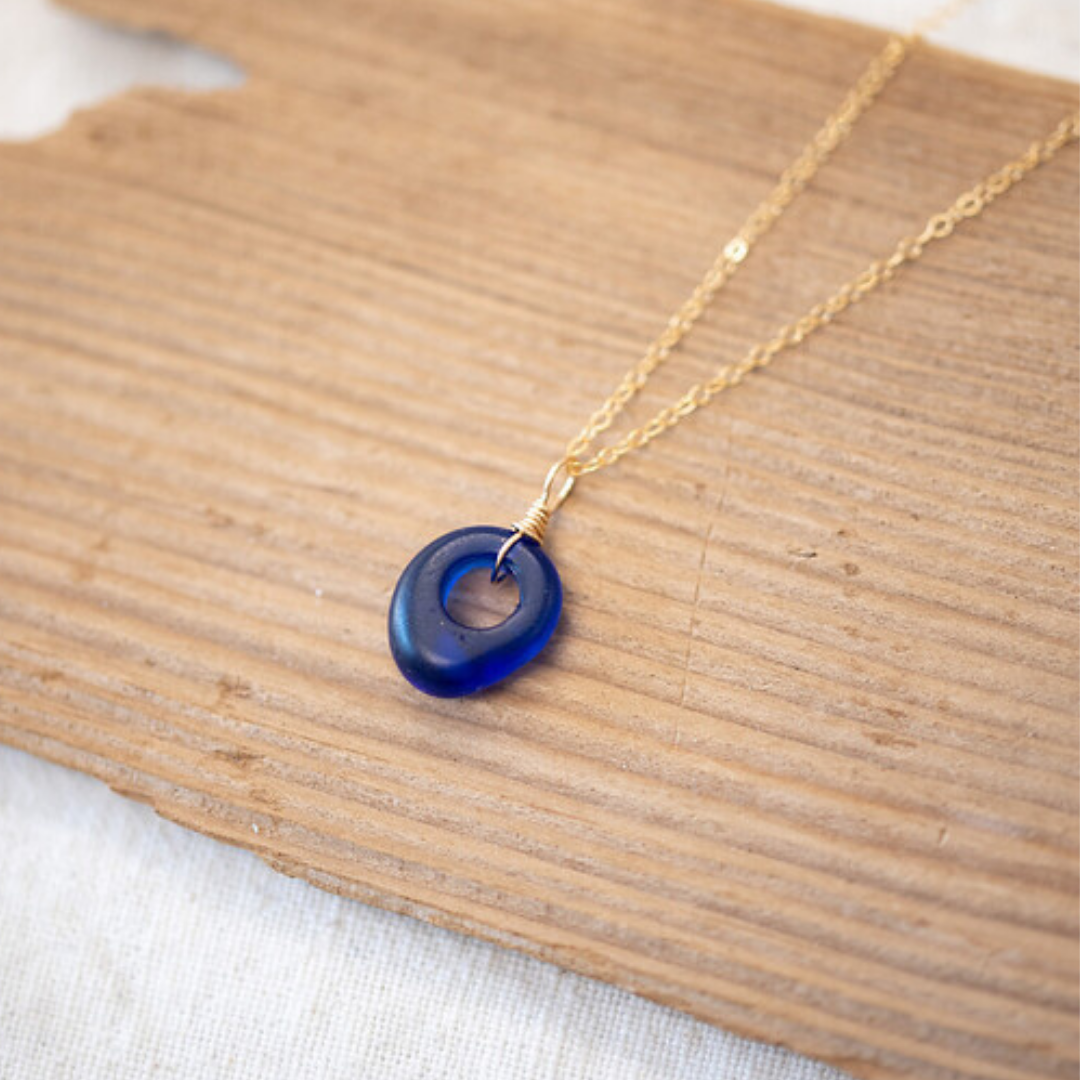 Cobalt Blue Dogon Bead Necklace
This little blue bead has a very special history...The beads were carried into Mali by early Dutch traders. These treasured antique heirloom beads were often used by Dogon people as Dowry currency or bride wealth. They were passed down through generations of Dogon women for over 200 years. We wire wrap them with 14k gold wire and are strung onto a 14k gold chain. Available on a 16" or 18" chain. 
 -
 All of our jewelry is handmade to order in our studio in Charleston, South Carolina just for you so each piece will be unique and may vary slightly from what is pictured. Due to its handmade nature, please allow 7-10 business days for orders to ship.  However, we can usually get them out in 48 hours.